Opinion
FEATURE: Are Baroka and Golden Arrows the PSL's dark horses this season?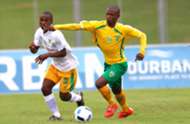 With eight games played in the 2017/18 Premier Soccer League (PSL) campaign, the league table is beginning to take shape and has an unusual look to it.
Following Wednesday evening's 1-1 draw between Baroka FC and Golden Arrows both teams are still firmly at the top, but is it possible that two clubs could actually be plotting a title charge?
It seems a far cry from just a few months ago where Bakgaga found themselves having to use the play-off route to guarantee themselves a place in the elite league for another season, while Arrows on the other hand snuck into the top eight on the final day of last season.
Nonetheless, it seems both sides have learnt from their past mistakes and are now enjoying the fruits of their labour and ambition.
Who would ever have thought that on October 18, the Peter Mokaba Stadium would have hosted a top of the table showdown? Not even the PSL broadcasters anticipated that a clash between Baroka and Arrows would be so important which explains why the clash wasn't televised.
But despite all the hype, questions will be asked on whether the two clubs can sustain this amazing run, and where on earth are the PSL's big guns?
It would be unfair to brush off Baroka's success in particular as a fluke. Baroka have already come up against top quality opposition such as Kaizer Chiefs and Orlando Pirates and they have shown true grit and determination, not only earning a draw against a resurgent Buccaneers side but a victory over Kaizer Chiefs.
Yes, many will argue that Chiefs and Pirates are no longer the giants they once were, but the Limpopo-based outfit still needed to overcome them as well as show consistency.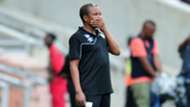 Consistency being the primitive word is something which not only the Soweto giants lack, but also the likes of Mamelodi Sundowns and defending Champions Bidvest Wits have failed to deliver. So, is it really unrealistic to believe that Baroka can actually plot a real title challenge?
After all, they have a squad filled with quality and experience, as well as flamboyant coach who believes in his players and a technical director in Doctor Khumalo who knows what it feels like to be a winner.  
On the side of Arrows though, they will be hoping that it isn't a case of Déjà vu. Last season, Clinton Larsen's men also enjoyed a successful start but the pressure and workload became a bit too much to handle, especially after the January break, and the signs that Arrows may well be slipping are showing.
Following Wednesday's draw, the KwaZulu-Natal-based outfit has gone three games without a win, but it should be noted that they too earned valuable points against the PSL's 'bigger sides'. Arrows defeated the Students before recently holding Chiefs to a goalless draw.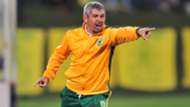 While Arrows may have fallen last season, this campaign could be very different as they are benefiting from their good developmental programme as well as finding a balance among their experienced contingent, but if Arrows are to remain in the hunt for league honours, they will need to strop the amount of draws they are raking up. Arrows have drawn five of their eight games which is not championship material at present.
Nevertheless, champions are not to be judged by how a team starts but rather where they find themselves at the finish line, and if either Baroka are to pull off the unthinkable, their depth and resilience will most certainly be tested, especially with the likes of Sundowns eliminated from Africa. What should be noted is that both clubs have an opportunity to achieve something special, it's just about taking full advantage of the platform given to them.  
Many will expect either Baroka or Arrows to fall, perhaps maybe even both, but what's certain is that both clubs have the squad and most definitely goals in them to challenge for league honours.
If there is anything local clubs can learn from Cape Town City's sensational run last season is that belief is essential. Judging by the kind of players and technical teams both club possess, we could possibly be looking at a new era for South African football, but until then, we can only watch on with excitement and see whether or not the dream will become reality and just how far the two clubs can go.