World Cup
EXTRA TIME: Safpu and Kalusha Bwalya at the African evaluation of World Cup performance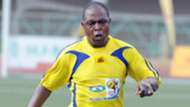 This is the first time this has ever happened in Fifa World Cup history with African nations. It was only from the 1998 World Cup that Africa had five spots, so Caf had a meeting with African experts to discuss a unique failure in the global event.
Here you can see South Africa being represented by Safpu (among others) and also important Southern African representation with Zambia legend Kalusha Bwalya and Caf president Ahmad.
You can also see the reaction from some of their followers on Twitter.
SAFPU president attending a conference for the evaluation of African teams at WC #Morocco pic.twitter.com/jtZr1Yp6Em

— SAFPU (@SAFPU_Official) July 23, 2018
CAF President Ahmad addressing group of experts at the conference for the evaluation of African teams participated in Russia WC pic.twitter.com/qiWbP4Jq1V

— SAFPU (@SAFPU_Official) July 23, 2018
⁦@CAF_Online⁩ #Worldcup2018Russia #evaluation Meeting about to start #Rabat pic.twitter.com/3lA3TcYtOv

— Kalusha Bwalya (@KalushaPBwalya) July 21, 2018
Hi mudala. Have a nice and fruitful meeting. I see there's a box of tissues at the top of the table. I guess it's for all of us and you at the meeting to cry in seeing how poorly we collectively did in Russia. Looking forward to a better performance by African teams in Qatar.

— C-C-K (@ShikuluChama) July 21, 2018
Hahahahaha good one. But now our tears have dried , we get down to serious bussiness 

— Kalusha Bwalya (@KalushaPBwalya) July 21, 2018
That's right. Kukosa. We're relying on you guys to produce the next France. 

— C-C-K (@ShikuluChama) July 21, 2018
King Kalu - Tell those CAF bosses to read the attached image. Africa as a continent and CAF loses when African #WorldCup teams flop. Reason they flop is poor preparation and no build-ups. CAF shd take up the bill once a team qualifies, and deduct from FIFA team payments. pic.twitter.com/3iqImZZl9M

— Louis Jadwong (@Jadwong) July 21, 2018
You guys should petition @FIFAcom CAF has the highest number of countries yet only 5 PROCEEDS to the World cup if possible this next world cup 2022 CAF should send more teams..
Have a great meeting bosele..#Great_kalu.#LivingLegend.

— Joe kayz🇿🇲 (@RitahKayz) July 21, 2018