African All Stars
Disappointing Serge Aurier proving incorrigible at Tottenham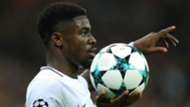 ---
COMMENT    By Solace Chukwu    

Follow on Twitter
---
It can get tiring after a while, constantly hearing character witnesses ask you to put aside the evidence before your own eyes. By all accounts, Serge Aurier is misunderstood, a maverick with an unfortunate reputation.
Former teammate Blaise Matuidi is the latest to put forward this view. Yet, there's only so many times one can get caught in a compromising position without actually being compromised.
Truly, when held up against his previous indiscretions, getting called for three foul throws in one game seems almost tame. At worst, it was mildly embarrassing; Tottenham Hotspur laboured to overcome Crystal Palace, but it cannot be said that incorrectly taken throw-ins had them in significant peril.
However, much like the viral footage of Mario Balotelli struggling to put on a bib some years ago, it is a freak happening that seems to illustrate the problematic nature of a footballer who is undoubtedly talented. Spend enough time courting controversy and it attaches itself to you like a leech.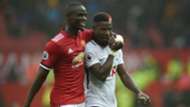 Perhaps this is how it will always be for Aurier. Perhaps that is the toll he exacts, and one must simply pay it. The trouble with that is the player for whom these concessions are made must be seen to justify them.
At this time, the Ivory Coast international is doing nothing of the sort.
Serge Aurier | 2017-18 stats
In the summer, it seemed like a snip, bringing him over from Paris. Some even went as far as suggesting that Tottenham had done good business in bringing him for only a fraction of the sizable fee they got from Manchester City for Kyle Walker.
Much as Walker offered blistering pace, there had been concerns over his delivery into the box, with Kieran Trippier considered a better crosser.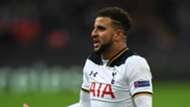 In Aurier, it seemed Spurs had gotten the beat of both worlds, and in Mauricio Pochettino they had a manager who had galvanized a middling collection of individuals into one of the Premier League's most feared teams. Surely, he would have a similarly transformative effect on the 25-year-old.
That is not, of course, how it has turned out.
Aurier has struggled even in a system which places a heavy onus on the full-backs to provide width in the final third, and has done little to have Trippier worried over his place. He almost single-handedly undermined the Lilywhites' valiant first-leg effort in Turin against Juventus with reckless play.
As selecting him in the Champions League showed, Pochettino is keen to trust him. In any case, the physical tax of playing at full-back for the Argentina manager is great, and so some rotation is inevitable. Perhaps the adaptation is not as easy as most imagined, and he still needs a little time.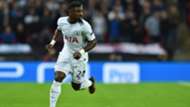 Yet, Spurs fans are justified to feel frustrated about it all, and question the wisdom of spunking £23 million on an international who needs this much cosseting when Kyle Walker-Peters could easily be filling that same brief.
Pochettino's tone afterward, when asked about the foul throws, was admirably jocular, but he did make an important statement that cuts to the heart of the pressing question where Aurier is concerned.
"I'm sure they [the fans] are very disappointed," he said. "The first one he tried to get the ball into play quickly and then maybe made a mistake. I promise everyone that we are going to practice (throw-ins) every day."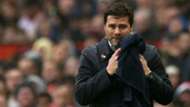 Considering that the basic technique of throw-ins is something ingrained at youth level, and that full-backs' proximity to the touchline means they take most; the question is: if he doesn't know now, when will he ever?
More pointedly, his manager tries to explain away the first, but not the others.
That it happened twice more is the central frustration with Serge Aurier: this is a player who seems incapable of learning from his failings and thereby properly growing up.