Goal United
Population of Leicester, no standing army - 10 differences between Iceland and England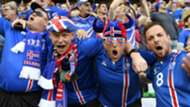 ---

FEATURE
---
It is one of the ultimate David v Goliath scenarios. The plucky minnow against the esteemed giant. But Iceland's attempt to beat England in the Round of 16 of Euro 2016 in Nice on Monday has one thing going for it, as Wayne Rooney pointed out in a press conference over the weekend: "They put the same amount of players on the pitch as we do so it's a fair game in that respect."
While the England captain might be right, there are a string of other factors which make the clash at the Allianz Riviera one of the most one-sided match-ups ever in international knockout football.
For a start there's…
---
POPULATION: ICELAND 332,529 - ENGLAND 54,316,600
---
The most oft-used stat to identify Iceland as minnows at this tournament has been its national population of just over 330,000. By comparison, Roy Hodgson's men will be representing a nation of 54,316,600 people, making England a stunning 163 times bigger than Iceland by population.
While it might be obvious to say that London is much bigger alone than Iceland, with its eight million-plus inhabitants, even Leicester and Sunderland have greater populations than the Nordic country among a list of 18 urban areas coming in ahead of Iceland.
---
AVERAGE TEMPERATURE: ICELAND 7.0C TO 1.9C - ENGLAND 15.2C TO 7.5C
---
Much is said in Britain about the lack of continental sunshine, but it is positively balmy in comparison to Iceland's. While London's average highest temperature is a moderate 15.2 degrees celcius, the average low drops to 7.5 degrees.
Remarkably, that outstrips the average high in Iceland's capital of Reykjavik (7.0C) with temperatures falling to as low as 1.9 on average.
---
GROSS DOMESTIC PRODUCT: ICELAND $17.036bn - ENGLAND $2.849tn (UK)
---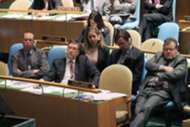 As part of the United Kingdom, England is one of the powerhouse nations of Europe (Brexit permitting!) while Iceland is a modest observer in the economic world.
Regardless of the fallout of Britain's decision to depart from the European Union, one would suspect that England would remain well advanced of Iceland financially even if a Scottish breakaway developed to shave a percentage off the current UK total.
---
MILITARY PERSONNEL: ICELAND 0 - ENGLAND 242,910 (British Armed Forces)
---
The Cod Wars between the Icelandic Coast Guard and British warships between 1958 and 1976 are the last combat of any sort Iceland has really been a part of. And although the Coast Guard is its official defence team the country has no standing army, while the British Armed Forces have a combined active and reserved personnel of almost a quarter of a million.
"I think [the Cod Wars] is the only time we went to war," said Iceland's co-coach Heimer Hallgrimsson on Sunday. "We have too few people, and we'd lose immediately if we went to war. Our players are the Icelandic Army!"
---
ACTIVE FOOTBALLERS: ICELAND 32,408 - ENGLAND 4,164,110
---
The Iceland national team might be considered an army, but their overall footballing stocks remain far shy of England's.
FIFA declares a total of 32,408 active footballers in the Nordic nation counting both registered and unregistered players. In comparison, England has over four million!
---
CLUBS IN LEAGUE PYRAMID: ICELAND 73 (in 5 tiers) - ENGLAND 7,152 (in 23 tiers)
---
England depth of competition is one of its proudest boasts, with the sheer volume of clubs embroidered into the fabric of competitive football almost untouchable throughout the world. A total of more than 7,000 clubs take part in the country's 23 tiers from the Premier League down to the Mid-Sussex Football League Division Ten throughout which there is promotion and relegation between levels.
Iceland, on the other hand, is home to only 73 clubs as part of the football league system spread across four tiers of national leagues and a fifth made up of four regional groups.
---
VALUE OF PLAYERS IN TOP FLIGHT: ICELAND £13.18m - ENGLAND £3.39bn
---
The lust for English football across the world right now is such that the Premier League is by far and away the richest competition on the planet and is only getting bigger. Even before the new domestic TV rights deal kicks in for 2016-17, the combined value of players in England's top flight is approaching £3.5bn according to TransferMarkt.
That puts the total value of players in Iceland's Urvalsdeild (£13.18m) to shame, with even Alan Shearer's transfer from Blackburn Rovers to Newcastle United 20 years ago having cost more!
---
CHAMPIONS LEAGUE GROUP STAGES APPEARANCES: ICELAND 0 - ENGLAND 74
---
Next season, Leicester City will become the 10 th different club to participate in the group stage of the Champions League since the competition's inception in 1993. Including the three entries of the Foxes, Arsenal and Tottenham in 2016-17, the Premier League has sent teams into the groups in Europe 74 times.
Iceland has still yet to have a single club reach further than a qualifying round.
---
INTERNATIONAL MATCH WINS: ICELAND 121 - ENGLAND 545
---
During the course of their footballing history, the Iceland national team have racked up a total of 121 wins in competitive and friendly fixtures combined, with a whopping 23 of those coming against their fellow minnows from the Faroe Islands.
Over in England, there have been 545 occasions on which fans have been rejoicing, with Wales being their most regular – and most recent – conquests (67 times in total). Monday's game is England's 93rd in major tournaments, with 36 wins recorded. Iceland, of course, have one win from three in this their first tilt at a finals.
---
VOLCANOES: ICELAND 130 - ENGLAND 0
---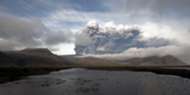 One thing on which Iceland definitely does trump England is volcanoes! The last time the country made as many headlines as they have at Euro 2016, it was due to the ash cloud formed by the eruption of the Eyjafjallajokull volcano in 2010. Eyjafyallajokull is one of 30 active volcanoes in the nation right now, while there are 130 in total.
In England there are none, although there was one active 'Super Volcano' in the Lake District around 350 million years ago!
Goal journalists are powered by the Samsung Galaxy S7 and Gear 360