Transfers
Cristiano Ronaldo to Man Utd? Mourinho rules out Real Madrid No.7 return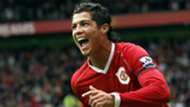 Jose Mourinho has poured "water on the fire" by refusing to entertain the idea that Real Madrid superstar Cristiano Ronaldo could be brought back to Manchester United.
The Portuguese is still held in the highest regard at Old Trafford following a productive six-year stint in England between 2003 and 2009 that delivered three Premier League titles, a Champions League crown and the first of five Ballon d'Or triumphs.
It had been suggested that the door could be opened to an emotional reunion, with Ronaldo now 32 years of age and caught up in the struggles currently being endured by Real.
There has been plenty of talk of Madrid sanctioning a move for their record-breaking frontman come the summer, but Mourinho is reluctant to be drawn on that subject and remains of the opinion that a fellow countryman will remain in Spain for the foreseeable future.
"I am the last one to add some fuel to the fire," Mourinho, who coached Ronaldo at Santiago Bernabeu between 2010 and 2013, told reporters on Thursday.
"Real Madrid is on fire. The results are not good. It is a club I worked at three years and care about the club.
"I am the last one to add to the fire. So [I'll pour] water on the fire: Cristiano is the type of player everyone wants but only one can have. That is Real Madrid, that's my feeling."
If United were to make a move for Ronaldo, then there would need to be a clearing of the decks first.
The Red Devils are already well-stocked in the forward department, with Marcus Rashford, Anthony Martial, Romelu Lukaku, Jesse Lingard and Zlatan Ibrahimovic among those on the books at Old Trafford since the start of the season.
Mourinho also tied up a deal for Alexis Sanchez, with the highly-rated Chilean having arrived from Arsenal in a trade agreement that saw Henrikh Mkhitaryan head in the opposite direction.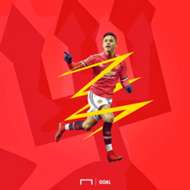 United are delighted to have another proven performer on board, with the Red Devils only in the market for the best talent available.
Whether that includes Ronaldo at some stage in the future remains to be seen, but for now Mourinho has welcomed Sanchez into his squad.
He added on that deal: "In the Premier League he has shown already the quality he has, we got one of the best attacking players in the world.
"I think he's very important for us because we want to have the best possible players."
Sanchez is in line to make his debut for United in Friday's FA Cup fourth round clash with Yeovil Town.