Caf bans Nigerian referee for one year
Tolu Olasoji
Apr 29, 2018 14:13 UTC +00:00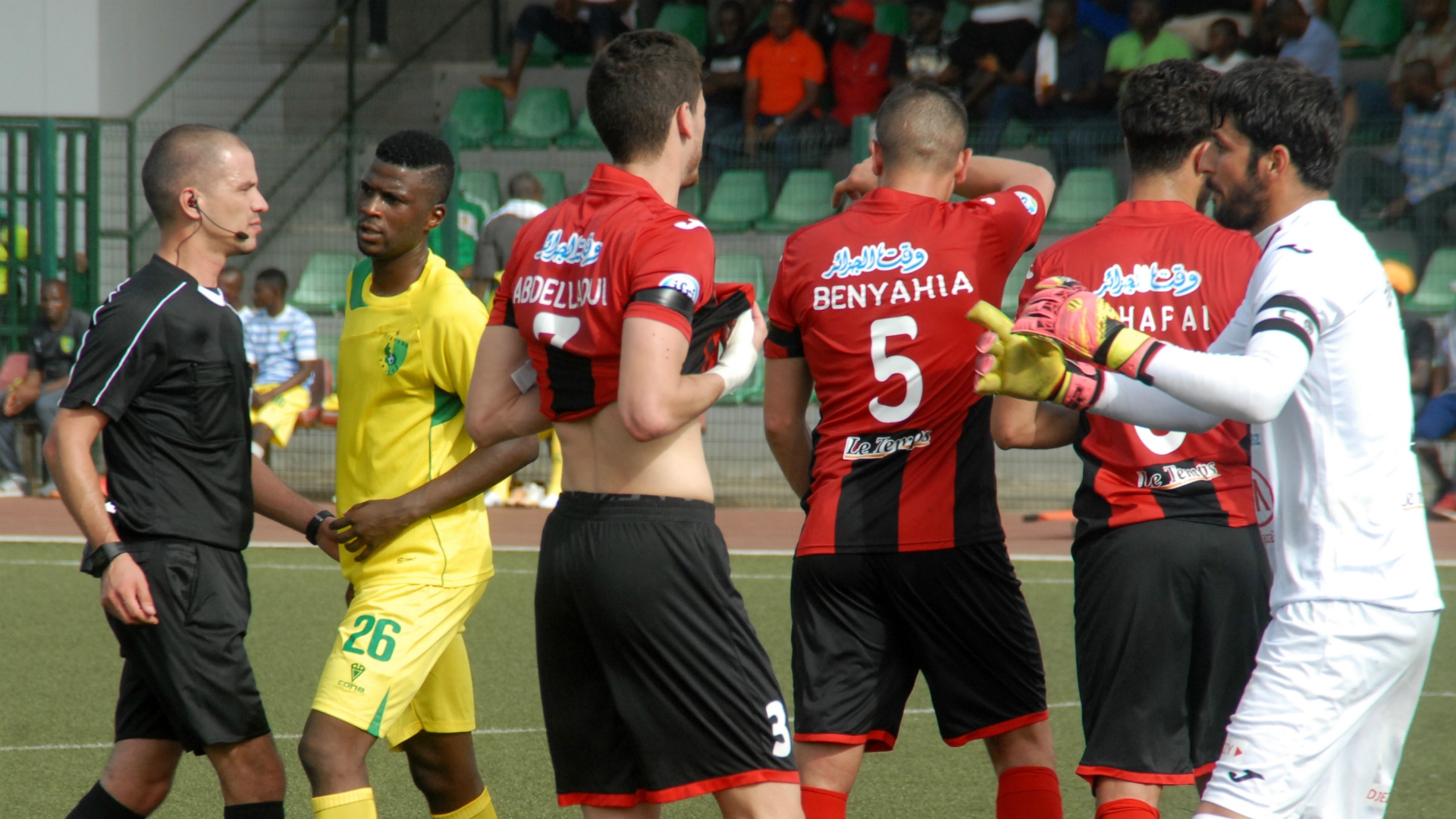 Shengolpixs
Nigerian referee Joseph Ogabor has been banned by Caf on grounds of attempted match manipulation in a Confederation Cup play-off tie between Plateau United and USM Algiers.
The Caf Referees Committee confirmed the decision to relieve the official of his duty for a year after confirming a recommendation from the body's Disciplinary Board.
This comes after South African referee Victor Gomes had reported advances worth US$30 000 been made to him to fix the first leg play-off encounter between both sides in Lagos; a match the Peace Boys emerged 2-1 winners.
Ogabor was said to have contacted the officials to provide Kennedy Boboye's side with 'technical assistance'.
"The CAF Referees Committee on 28 April 2018, has confirmed the recommendation of the CAF Disciplinary Board to ban Nigeria referee Joseph Ogabor from any official mission for one year for attempted match manipulation with respect to the Total CAF Confederation Cup 1/16th round first leg between Plateau United (Nigeria) and USM Alger (Algeria) played on 7 April 2018 in Lagos," read a statement on Caf website.
"The decision follows investigations conducted and evidence submitted by the South African match officials of the said match, who were contacted by Ogabor to provide "technical assistance" to the Nigerian team."
Furthermore, the Nigerian top-flight side have been warned to desist from handing out 'hospitality gifts' to officials while the South African Football Association [SAFA] have been asked to apologise to its Nigerian counterparts who were cleared of any wrongdoing in the bribery case.
"Also, Plateau United was cautioned to refrain from the practice of hospitality gifts which tend to create wrong impression."
"In a related development, the South African Football Association have been ordered to render an apology to the Nigeria Football Federation (NFF) after investigations proved there was no evidence of whatsoever of any official of the NFF regarding an allegation of US$30,000 bribe."