Arsenal
Arsenal have 'got lost' and their rivals wouldn't want most of their players, says Merson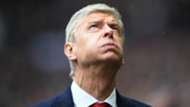 Arsenal "have got lost" and now boast few players who would make the grade at Premier League rivals, says Paul Merson.
The Gunners have found themselves on a slippery slope in recent years, with FA Cup triumphs papering over the cracks to have formed in English top-flight competition.
They slipped out of the top four for the first time under Arsene Wenger in 2016-17 and have left themselves with work to do in order to rejoin that group in the current campaign, as they sit sixth.
Pierre-Emerick Aubameyang and Henrikh Mkhitaryan were brought in during the recent winter transfer window to help try and turn the tide, but Merson fears the damage has already been done and that Arsenal have left themselves with too much catching up to do.
The former Gunners star told Sky Sports the decline at Emirates Stadium: "The thing that surprises me with Arsenal is that you look at their team and there aren't many that would get in all the other teams.
"The goalie, the whole of the back four, Xhaka and Elneny wouldn't get in.
"They wouldn't get in anyone else's team in the top five. Nobody would take any of them.
"That is the worry. With Tottenham, you could reel off a lot of players who, if they all went up for sale tomorrow, the big boys would snap them up.
"Arsenal have got lost a bit.
"We point the finger at Arsene but the players aren't good enough."
Like Manchester United before them, Europa League success could now present Arsenal with their best route to Champions League competition.
A commanding lead has been established in a last-32 encounter with Ostersunds, following a 3-0 first leg victory , and further progress is expected.
Wenger has, however, played down talk of prioritising continental football , with the Gunners looking to bridge an eight-point gap to the top four in the Premier League while securing more major silverware in a Carabao Cup final clash with Manchester City.