AFC Asian Cup
AFC Asian Cup 2019: Subhash Bhowmick - India can beat Thailand and Bahrain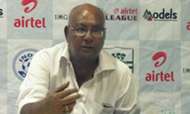 India will be competing against hosts United Arab Emirates, Thailand and Bahrain in Group A of the 2019 AFC Asian Cup football to be held in United Arab Emirates (UAE).
East Bengal Technical Director Subhash Bhowmick, who was one of India'stop strikers in the years gone by, is optimistic about India's chances in the continental tournament. He believes Stephen Constantine's talented boys can out in a good performance.
He said, "With the frame of mind we have and with Sunil (Chhetri) upfront, India should beat Thailand and Bahrain.  Thailand have improved in the past few years but this generation of Indian footballers are pretty good. Bahrain are a good team but they are not out of reach. They should be beaten and I sincerely hope that we get the better of them."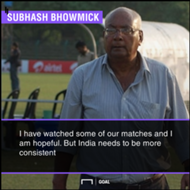 For the first time, 24 teams are participating in the quadrennial tournament. India's best performance came in 1964 where they were runners-up to hosts Israel. Their last appearance in Asian Cup ended disappointingly as the Men in  Blue failed to register a single point against heavyweights like Australia, South Korea and Bahrain. 
The ASEAN Club Cup-winning coach feels that the Indian team needs to be more consistent with their performances to change their fortunes come January 2019. 
"I have watched some of our matches and I am hopeful. But our team needs to be more consistent. Indian football is plagued by inconsistency. Still, I am very optimistic about our chances of progression," signed off Bhowmick.