D. Alli
'Absolutely disgusting' - Alli hammered for 'leg-breaker' challenge in Europa League clash
Dele Alli lost his head during Tottenham's Europa League clash with Gent on Thursday, with a terrible challenge earning him a red card and widespread criticism.
Spurs were already up against it in their continental encounter at Wembley Stadium, with Mauricio Pochettino's side looking to overturn a first leg deficit.
WATCH: Dele Alli's shocking tackle
An early effort from Christian Eriksen brought them back into the tie, but an own goal from Harry Kane turned the tide against them once more.
Alli then suffered a moment of madness six minutes before half-time when he flew into a reckless lunging tackle on Brecht Dejaegere.
Having caught the Gent midfielder high and late, the England international was duly dismissed – leaving Spurs to scrap for their Europa League lives with 10 men.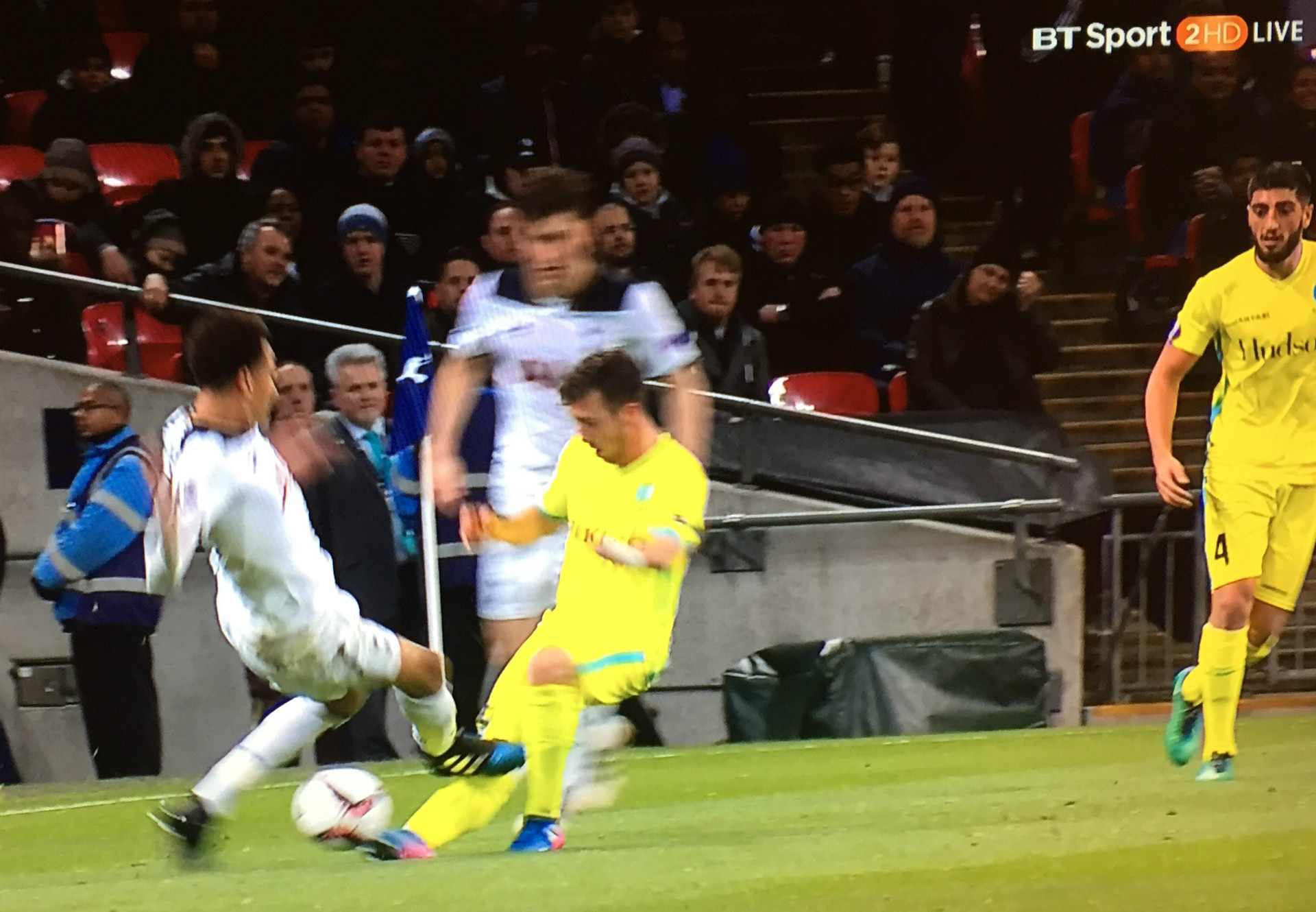 Victor Wanyama edged Spurs back in front on the night, but Alli's actions were quickly lambasted by former players, managers and the wider world on social media, with ex-Spurs man Jermaine Jenas leading the condemnation.
He told BT Sport: "It's a shocker. Terrible, terrible challenge from Dele.
"He's obviously disappointed that he didn't get the free-kick there but to react in the way that he did, that's just not on.
"It's a leg-breaker. It's frustration. He needs to control that emotion in the right way and that wasn't it."
Former Spurs boss Harry Redknapp added: "He could've finished the boy's career there. There's no doubt. That was that bad.
"He could've broke the lad's leg, snapped his leg and that could've been the end of him. No way [you can defend that]."
The reaction to Alli's challenge on Twitter was just as scathing:
Dele Alli could be a world class player if he wanted but tackles like that won't help his reputation. Absolutely disgusting. Leg breaker.

— Andy Armstrong (@ArmstrongAndy93) February 23, 2017
That Dele Alli tackle. Shocking. pic.twitter.com/DrkE1c2Mlu

— Football__Tweet (@Football__Tweet) February 23, 2017
That Dele Alli challenge pic.twitter.com/tyvHPh0VGU

— Bradley Emerson (@BradEms97) February 23, 2017
Gent waving goodbye to Dele Alli. pic.twitter.com/OatkLkmnAu

— SlashFootball (@slashfootball) February 23, 2017
No doubt about that red card. Filthy, dangerous tackle from Dele Alli. Frustration at earlier incident no excuse.

— Henry Winter (@henrywinter) February 23, 2017