AFF Championship
AFF Championship - Fixtures, Malaysia news, standings, team profiles
The 12th edition of the AFF Championship is currently taking place, with a new format seeing 10 teams taking part in the finals, two more from the previous editions. Click on the links below to find out more about the competitions.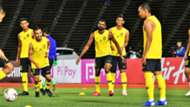 Photo from AFF/Lagardere
Titles won: 1 (2010)
Finals appearance: 12
Achievement in 2016: Group stage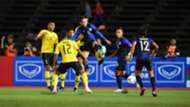 Cambodia vs Malaysia. Photo from AFF/Lagardere
On matchday one, Malaysia beat Cambodia 1-0, while Vietnam thumped Laos 3-0 in Group A. In Group B, Singapore defeated Indonesia 1-0, while Thailand trounced Timor-Leste 7-0.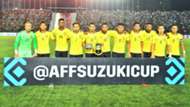 Photo from AFF/Lagardere
Find out more about the 10 teams who have qualified for the finals.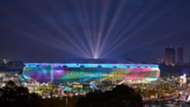 Twelve venues will host this edition's matches.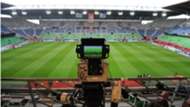 Find out about the match date and venues, and where to watch them on Malaysian television.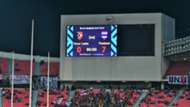 Photo from AFF/Lagardere
See where your team is currently in their group.
Follow Goal Malaysia 's Instagram account to see photos and watch videos from the AFF Championship!