Premier League
2016-17 Premier League - Man United falls just short at the Lane as Jose focuses on squad rotation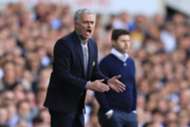 With just a week for the season to end, the fight for the top four places is almost at a close. Going into Sunday's Premier League game against Tottenham United, Manchester United faced a rat-race against Arsenal, Manchester City and Liverpool for the two Champions League spots up for grabs.
Yet that sense of urgency was not on the cards for Jose Mourinho. The idea became clear at the beginning of the month that the manager seemed more interested in employing a rotational policy to test out his bench strength in the recent games. At the same time, the core players would get the start in the important Europa League clashes.
As it stands, the recent losses against Arsenal, and Sunday's 2-1 defeat at White Hart Lane to Tottenham Hotspur has ended United's chances of qualifying for a spot in the Champions League next season through their Premier League placing. Yet there is another way to make it to the elite competition, and Mourinho seems to have been gunning down that path.
Champions League rules provide a berth in the Champions League to the winner of the previous season's Europa League winner. On May 24, at the Friends Arena in Stockholm, United will play Ajax for the Europa League title, and a spot in the group stage of next year's Champions League.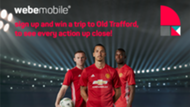 For Mourinho and his team, a return to the elite competition will top the list of priorities in the current scenario. 
In his attempt to ensure his main players remain fresh, the manager chose to give starts to many of the players that have been on the bench. Marred by injuries, Chris Smalling and Phil Jones made it back into the starting 11, along with Wayne Rooney and the lively Anthony Martial.
Also featuring was 19-year-old Axel Tuanzebe, who managed to get a good hour of experience on the pitch before being substituted.
With a weakened side, United fell down by two goals by the 48th minute, but remained focused to play bravely against an in-form Tottenham side. United's attackline also worked their way up the field to threaten the hosts, with Rooney eventually pulling one back.
Mourinho eventually made substitutions, bringing on Ander Herrera, Henrikh Mkhitaryan and Marcus Rashford – who posed an immediate threat and got close to scoring an equalizer.
Despite the loss, there will be not much to mourn for United. After all, the main goal right now, stands in keeping the team fresh – which Mourinho has addressed – and the Europa League.