eSports
Your top 10 FIFA 17 questions answered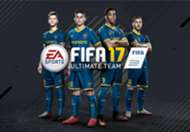 ---
WHEN DOES FIFA 17 COME OUT?
---
The No.1 FIFA-related question that Google users are clamouring to ask is when they can get their hands on the new game.
European gamers will be able to play FIFA 17 when it is released worldwide on September 29, while lucky North American players will be able to kick off their latest virtual careers two days earlier, on September 27.
However, there's a notable exception: people wiling to splash out £299 on the Xbox One S bundle, which comes with FIFA 17, will be able to lord it over the general public by getting early access from September 22.
---
WHEN DOES THE FIFA 17 DEMO COME OUT?
---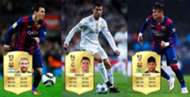 The FIFA 17 demo is now out, across all consoles and PC's.
You can sample 12 teams on the demo, with Chelsea, Real Madrid, Manchester City, Juventus, PSG, Seattle Sounders, Gamba Osaka, Bayern Munich, Lyon, Inter Milan, Manchester United and Tigres all playable, and you'll be able to take to the field in three stadiums; CenturyLink Field, Stamford Bridge and Suita City Stadium.
There will be the usual demo restrictions, so don't expect to toy with Ultimate Team, the traditional career mode or sample head-to-head online matches. However, you will be able to play a sample of The Journey story mode, allowing you to control a small portion of lead character Alex Hunter's career.
You will be able to get a taste of what the gameplay is like with the free download, though, and (depending on what console you have) experience FIFA on EA's famous Frostbite engine for the first time. More on that later...
---
HOW MUCH IS FIFA 17?
---
How much FIFA 17 costs will vary depending on where you buy the game, where you live and, which console you play FIFA 17 on. Below are the recommended retail prices for the UK and USA Regular Editions, though bear in mind you may find them cheaper in certain stores and online outlets:
- Xbox One: £44.99 / $59.99
- PS4: £44.99 / $59.99
- Xbox 360: £43.99 / $59.99
- PS3: £43.99 / $59.99
- PC: £49.99 / $59.99
---
HOW TO GET FIFA 17 BETA?
---
Unfortunately for those still eager to test the game out early, the beta testing period has passed.
Don't mourn for too long as the demo's out imminently - in fact, by the time you read this, it might already be released! (Check your calendar and if it's September 13 or later you're in luck.)
If you want to get in on the early access next year, the best chance you've got is to create an EA Origin email account, put your settings to receive EA emails, play FIFA 17 in spades, and cross your fingers!
---
WHEN IS THE FIFA WEB APP OUT?
---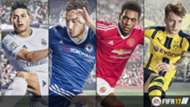 There's expected to be app support for FIFA 17 available shortly before the game's release in the latter half of September.
FIFA 16's companion app allowed gamers to manage their Ultimate Team from their mobile phone, including options to communicate with friends who also have the app.
Don't worry if you don't have a phone that can function the app - it's certainly not integral to the FIFA 17 experience.
---
IS FIFA 17 ON XBOX 360?
---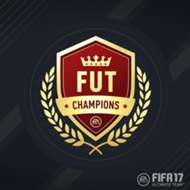 Yes, FIFA 17, will be released on Xbox 360, but the game is not expected to be as good as its Xbox One brethren.
Why not? Well, FIFA 17 is making the transition to EA's Frostbite engine, famed for being used for recent Battlefield iterations and the new Mass Effect game. Graphical fidelity is the name of the Frostbite game - and that's simply something that the 360 cannot match the Xbox One with.
Still, we're sure that the EA Vancouver team have devoted plenty of time to making the 360 version enjoyable. You'll still be able to use many of the FIFA 17 features (Ultimate Team, career mode, The Journey) that are highly anticipated.
---
WILL FIFA 17 BE ON PS3?
---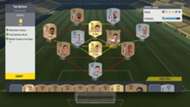 Similarly to the Xbox 360, FIFA 17 will be released on the PS3 but it will not function using the Frostbite engine.
EA Sports will have you believe that the best possible gaming experience on PlayStation is on the PS4, on which the Frostbite will be available. At least the prices for the PS4 and PS3 games are similar this year, compared to the noticeable difference in previous years since the console's release.
---
WHO IS ON THE COVER OF FIFA 17?
---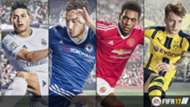 Borussia Dortmund's Marco Reus topped a worldwide vote, beating Chelsea's Eden Hazard, Manchester United's Anthony Martial and Real Madrid's James Rodriguez.
In the past, there have been region-specific differences to the player adorning FIFA's game - for instance, FIFA 15 had Clint Dempsey with global cover star Lionel Messi on the front cover. It remains to be seen if that's the case with this year's release too.
---
WHAT WILL YOU GET WITH FIFA 17 DELUXE EDITION?
---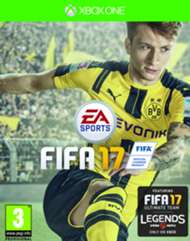 FIFA 17's Deluxe Edition is for players who want a helpful headstart in Ultimate Team (FUT).
Regular Edition purchasers will enjoy five FUT Draft Tokens spread out over five weeks, at a rate of one a week, and an eight-match FUT loan player of James Rodriguez, Eden Hazard, Anthony Martial or Marco Reus.
Deluxe Edition purchasers get much more. In addition to the right-match FUT loan player, they'll get 20 weeks' worth of FUT Jumbo Gold Packs (worth $60) and a three-match FUT Team of the Week loan player once a week for 20 weeks
Super Deluxe Edition purchasers get much, much more. They'll get all the Deluxe Edition advantages plus one extra FUT Jumbo Gold Pack every week for 20 weeks. You'll be swimming in FIFA 17's best players with minimal gaming effort!
But remember, those of you willing to splash out extra on the Deluxe or Super Deluxe Edition: there's no guarantee that FIFA's online play won't be riddled with bugs as EA games have been in the past. If you pre-order FIFA 17 and it's a dud, there's no getting a refund!
---
WHEN DOES FIFA 17 MOBILE COME OUT?
---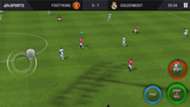 EA Sports' website has the typically vague 'fall 2016' as a release date for the brand new FIFA Mobile. It will feature "attack mode, daily live content, a fresh approach to squad building, and online leagues to compete against players worldwide".
The non-committal release date is likely because it 's new territory for FIFA and bugs galore, or poor gameplay, will sink it. There's plenty of aggro on Twitter already at what people perceive to be game-ruining problems with FIFA Mobile that are unlikely to be fixed for the official launch.
But considering how prevalent mobile gaming is nowadays, particularly among FIFA's target audience, there's huge money-making potential in nailing the execution.
FIFA Mobile's promotional material is similar to FIFA 17's but there's no evidence that the games will be linked at all. In other words, buying one doesn't mean you'll need the other to access all of the features. If you don't like the look of FIFA Mobile, you can live in blissful ignorance and enjoy FIFA 17 without any negative impact.
And if you don't like the look of either, there's always PES 2017!