Phoenix Glory
Wellington Phoenix coach Rudan satisfied with squad despite inability to sign Essien & Co.
12:11 AM GMT+8
24/09/2018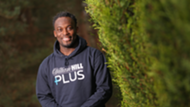 Wellington Phoenix coach Mark Rudan says he is comfortable with his squad ahead of the 2017-18 Australian A-League despite their inability to sign top names including former Ghana international Michael Essien.
The 34-year-old, who is currently a free agent after terminating his contract with Indonesian club Persib Bundang, was on the verge of joining The Nix this month together with former Nigeria striker Obafemi Martins but negotiations hit a snag on the eleventh hour.
"One thing I know is that you can plan, but it doesn't always turn out the way you want it to. It is what it is, and you just make the best of it," Rudan said, as quoted by Stuff.
"We're only four weeks out from the start of the season, I'm very comfortable with the players we've got right now. It doesn't bother me what others are doing, there are reasons for that. Perhaps, some teams started with a larger number. I was the last coach assigned to an A-League club, so you are working from behind everybody else right from the start.
"Those guys [at other clubs] got a leg up on a lot of players and agents have been in touch with those coaches, so you're getting all the second and third-hand ones that all the other teams have said no to.
"That's just the facts of the matter. It would be good to have a [full] squad, but I've always said it's about quality not quantity and I want to keep a little bit up my sleeve because you never know what might happen during the season. You've got to be prepared for plan B," he said.
"I thought it was fantastic that the club was open to that, because I certainly am but it's not like it's vital, I don't go out searching for marquees, they kind of fall into your lap. That's how Michael [Essien] started, then on the back of that Martins came into the picture," he added.
Essien is currently in London as an ambassador for Chelsea in their hunt to scout for talents from Africa.