UEFA Champions League
Steven Pienaar: Manchester City can do well in Uefa Champions League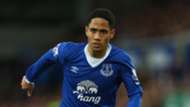 Former Bafana Bafana and Everton midfielder Steven Pienaar believes this year's Uefa Champions League will be tough, but said he wants the English Premier League clubs to do well.
Speaking to Goal after the draw was conducted on Thursday, the ex-Tottenham Hotspur star said he also wants to see his former club, Ajax Amsterdam, doing well because he knows they are an ambitious outfit.
"It's going to be a tough competition I can tell you because there are strong teams in every group. For me, it is difficult to call it for now," Pienaar told Goal.
"I think it will be like last season where there are teams you picked to well and reach the knockout stages, but end up failing to progress," he reacted.
"Teams like Bayern Munich, Paris Saint Germain were tipped as favourites to win it, but they couldn't mount a serious challenge. So, it's just difficult to predict now as it is early," added Pienaar.
"I also did not believe that (Real) Madrid would go on and successfully defend it because there were good teams such as Manchester City, PSG, Bayern and so on, but they showed desire and experience to go and win it," continued the legend.
"If you look at teams and groups on paper, City would win it without a doubt, but you can't really tell for now because it is the beginning and anything can happen you know," said the Johannesburg-born former international.
"There are teams like Juventus; they have good quality players and experience. PSG are always an ambitious team and those are the teams you can say they will reach the Last 16, the Last 8 and so on. So, let's just see and make a call as the tournament progresses," he added.
Speaking about a team capable of shocking the world by marching all the way to the final and dethrone the Los Blancos, the former midfielder backed the Dutch giants, Ajax Amsterdam to surprise many.
"I hope Ajax can do better than the previous years and shock many. Obviously the club has ambitions and it's yearning for glory in European football," he revealed.
"But, there is quality in the Madrid team although they do not have Cristiano Ronaldo; there are star players such as Gareth Bale and the likes of (Luka) Modric," noted Schillo.
"I think Bale is doing well from what I have seen so far and I hope he will raise his hand to own that position and score goals to go all the way and defend their trophy, but I would also want to see Barcelona do well in this year's edition," he said.
"They have a new coach and a couple of players who will want to prove it to their manager that they can do the job. So, I am sure the competition will be one to watch for everyone," Pienaar reacted.
When asked about which team from the English Premier League is capable of replicating Liverpool's exploits as they reached the final last season, the 36-year-old said the Manchester City have the capacity to do well.
The Premier League will be represented by Pep Guardiola's City, Manchester United, Liverpool and Mauricio Pochettino's Tottenham Hotspur, but Pienaar reckons some will only do well at home.
"I think like I said, it's going to be a challenge for some English clubs and it will be interesting in the group stages," he responded.
"English teams are strong at home in the United Kingdom, but tend to struggle away, and a team like Hotspur, I don't think they will go all out when playing away and yeah, I am not a fortune teller, but I hope EPL teams do well this year," he added.
"To be honest, City have a great manager and based on their run in the EPL last season, I think they can do well this year and because they have depth – they have a chance in my opinion," said the former Bidvest Wits midfielder.
Although many will pick Barcelona to do everything right and lift the trophy after starting on a high note in the Spanish La Liga this term, 'Schillo' believes all the groups are very tough in the European club competition.
"I'm not going to lie to you and say there is an easy group. You see in each and every group there are strong teams and these are teams that are looking to challenge for honours," he told Goal.
"You see Barcelona have the likes of Inter Milan, Bayern have Ajax in the same group and Real Madrid will also face tough teams in their group. So, I believe it will be difficult to single out one group and say this is the easiest or toughest one - there are no easy groups," concluded Pienaar.