European Championship
Polandowski Machine: The only Euro 2016 team more exciting than Germany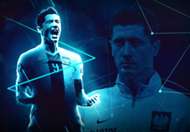 Danny Blanchflower famously argued, "The game is about glory. It's about doing things in style, with a flourish, about going out and beating the other lot, not waiting for them to die of boredom." Poland may not be a side that always take the game to the opposition but they could never be accused of being boring. Far from it. Goal's Thrill List, a ranking of European national sides, powered by Opta, which calculates the excitement of teams using a shot-based algorithm, has revealed that Adam Nawalka's men are the most exciting nation in Europe right now. To put it simply: the Poles guarantee goals. Lots of them.

The eastern Europeans were the top scorers in qualifying for Euro 2016, netting 33 times in 10 matches. Of course, it must be acknowledged that 15 of those goals came against Group D's whipping boys, Gibraltar. However, Poland averaged 2.25 goals over the course of their eight other outings in what was the tournament's most competitive pool. Indeed, just seven points separated the top four sides (Germany, Poland, Republic of Ireland and Scotland) - there was no tighter group.





In that context, Poland's strike rate was incredibly impressive, as was their 2-0 victory over Germany in Warsaw in October of last year, which not only secured the nation a first win over their neighbours at the 19th attempt, but also ended the world champions' run of 33 qualifiers without defeat. In many ways, that performance in the Polish capital epitomised Nawalka's footballing philosophy. As far as he is concerned, it's not about how long you have the ball, it's what you do with it that counts. "Sometimes, possession is overrated," he said after a game in which they managed just a 38 per cent share.

And that's the key, the reason why Poland are so exciting. They do not believe in passing teams to death – they averaged only 50% possession during their qualifying campaign, which was lower than Greece (59%), who finished bottom of Group F. All that Poland care about is putting the ball in the back of the net – something at which they are highly adept.

This is an incredibly efficient goalscoring machine. In qualifying, they averaged less shots on target than Italy, Netherlands, Russia, Austria, Spain, Switzerland, Germany, Belgium and England – yet outscored them all, even those in less competitive groups. They also racked up nine more goals than Germany despite going up against the very same opposition.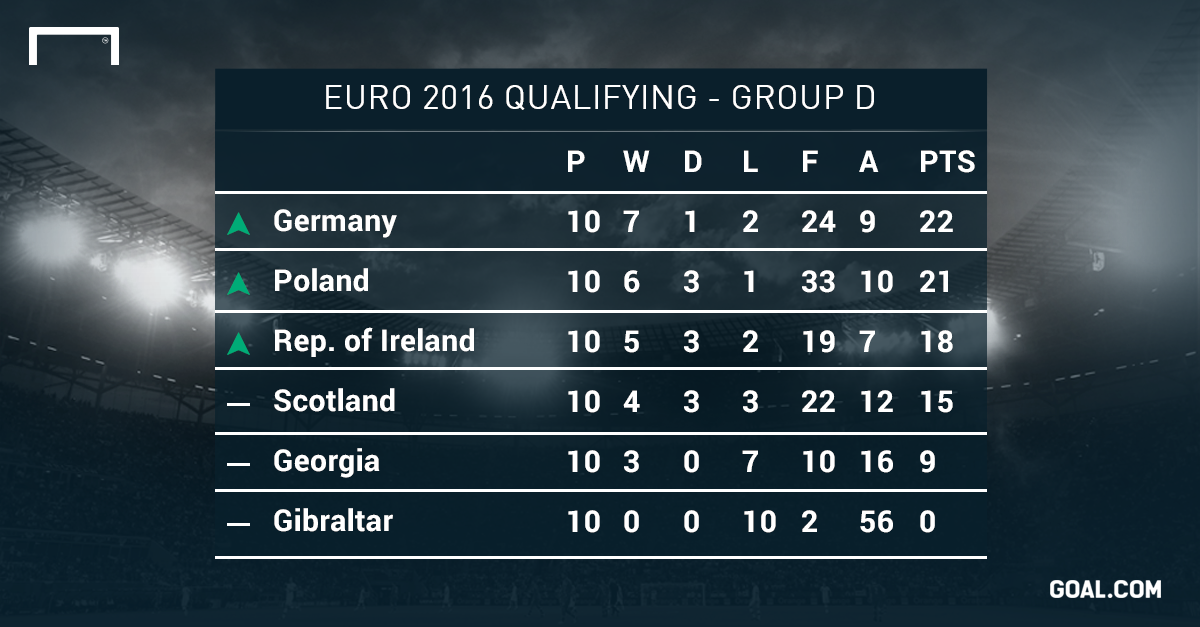 Robert Lewandowski was unsurprisingly key; the personification of Poland's proficiency in front of goal. The Bayern Munich ace scored a record-equalling 13 times during qualifying. Of course, Poland's attack is built around the nation's one truly world-class player. However, it is the accuracy of Lewandowski's shooting which is particularly noteworthy, with the striker managing more shots on target (25) than any other player. By way of comparison, Gareth Bale had 10 more shots on goal than Lewandowski, yet had one fewer on target and six fewer goals.

However, it would be wrong to portray Poland as a one-man team. No player created more goals in qualifying than Arkadiusz Milik (six, all of which were, unsurprisingly, finished by Lewandowski), while the 21-year-old Ajax attacker also netted six times himself for good measure. Elsewhere, Sevilla midfielder Grzegorz Krychowiak played every single minute of the qualifying campaign and Torino centre-half Kamil Glik was a rock at the back. Still, Poland's strength lies in their collective. Unity is everything.

After Lewandowski and Jakub Blaszczykowski fell out over the striker refusing to give back the captain's armband after a 2014 World Cup qualifier that 'Kuba' missed through injury, Nawalka dropped his former skipper. However, Fiorentina winger Blaszczykowski was promptly recalled for the business end of the campaign and has since been successfully reintegrated into the squad.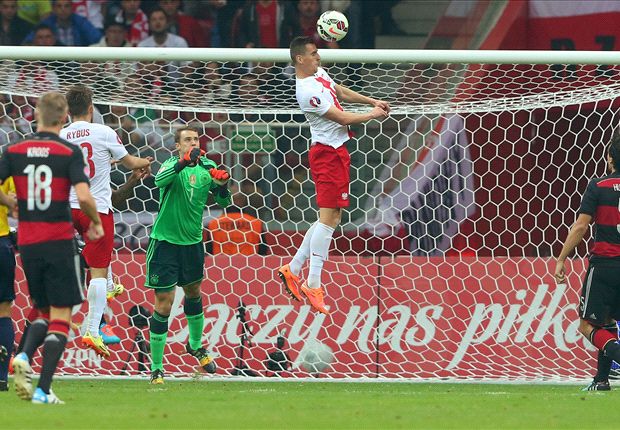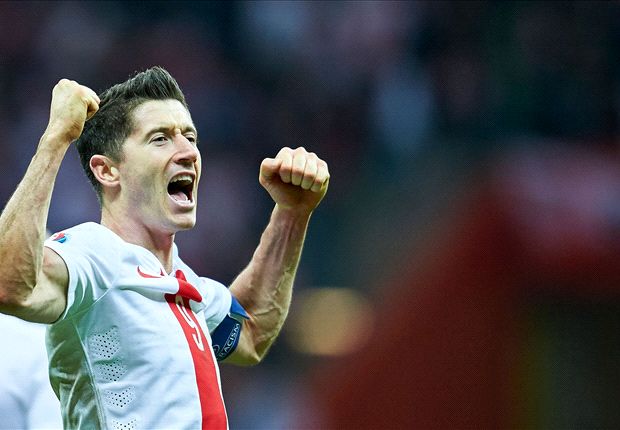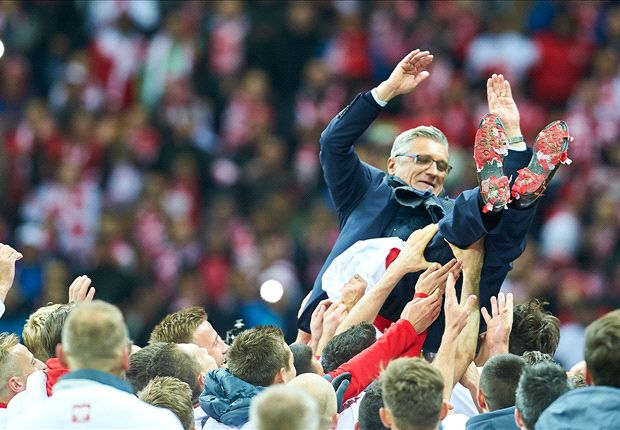 Nawalka has managed to get every single player playing for the greater good. They are united, determined and driven. They never stop fighting, never stop playing, no matter the scenario, no matter the scoreline, as evidenced by the fact that they scored a total of eight goals in the final five minutes of their qualifiers. None was more crucial than Lewandowski's late leveller in the 2-2 draw with Scotland in Glasgow, which ended the hosts' hopes of qualification but also ensured that Poland went into their decisive clash with Ireland ahead of Martin O'Neill's men in the standings.

In short, this is a side that is far greater than the sum of its parts. There is no denying the importance of Lewandowski but Poland are a true team. As Nawalka stated after Poland sealed their place at the Euros, "Robert gave this team a glow, but all were prominent. Every cell functioned. It was a fantastic collective. We're making progress and, I will say immodestly, we have not yet had our final flourish..."

That will come in France next summer. Whether Poland can finally reach the knockout stage of a European Championship for the first time is open to debate. However, what is beyond dispute is that nobody will die of boredom watching them try.