Old heads and fresh faces - Tite begins Brazil renovation
12:13 AM GMT+8
21/08/2018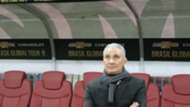 ---

OPINION - Raisa Simplicio in Rio de Janeiro
---
The first Brazil squad of a new cycle was announced at CBF headquarters in Rio de Janeiro on Friday. 
And, as expected, there were plenty of changes – 10 of the 23 that made up Tite's World Cup squad were left out as the five-time world champions begin a new phase ahead of next year's Copa America and World Cup 2022.
The thinking is that there are a number of areas in which the side will need to be refreshed over the next four years and Tite wasted no time in beginning the process.
Your new Selecao stars

Follow us on Instagram - https://t.co/P7YwNZzrmb pic.twitter.com/ScHMUhzX20

— Brasil Global Tour (@BGT_ENG) August 17, 2018
However, the coach did retain some consistency in his group, which has been the hallmark of his time with the Selecao. Tite likes to blend youth with experience - he and his coaching staff believe the established players are vital in illustrating to newcomers just what is expected of them when they pull on a Brazil shirt.
Brazil are now looking to the World Cup in Qatar but, before that, Tite is well aware that a Copa America on home soil will be a decisive moment in the task that lays ahead.
Prior to the big kick off next year, there will be eight Brasil Global Tour tests in which to prepare his new side to claim what would be the Selecao's first major title since the 2013 Confederations Cup.
Tite will name his new Brasil squad tomorrow

These guys are all hoping to make it

Read all about them https://t.co/YRkXWN76BJ pic.twitter.com/P61JWT5oCY

— Brasil Global Tour (@BGT_ENG) August 16, 2018
Tite has drafted in a number of promising young players, while retaining experienced heads in each position. In goal, he even brought in 19-year-old Hugo of Flamengo, which is a clear indication that the coaching staff are looking to the next World Cup and even beyond.
"I thought it was good to see everything they'd been talking about actually putting it into practice," said Eric Faria of Rede Globo.
"All Brazil coaches say they will focus on integration, on promotion of youth. They talk about letting players mature in youth teams and then bringing them through but, for several reasons, they rarely ever actually do it. I think it's great."
During the press conference, Tite cited several players who did not make his squad but will be observed closely with a view to offering them opportunities in the future – including Malcom, Eder Militao, Richarlison, Marcinho, Vinicius Junior, David Neres, and Douglas among others.
OFFICIAL: #Brasil to meet #USMNT and El Salvador in USA next month pic.twitter.com/iKT3GKsnb2

— Brasil Global Tour (@BGT_ENG) August 3, 2018
Clearly, then, Tite will use this time to continue to offer youth a chance. The most important thing is that there has been a clear message from the top: Renovations are taking place at the heart of the Selecao, but in a quiet, steady fashion, without skipping important steps along the way. 
Tite's new-look Brazil face their first tests next month when the Brasil Global Tour hits the United States.
The Selecao meet USA in New Jersey on September 7 before facing El Salvador in Washington on September 11.