Manchester United
Mourinho is right - £75m goal-machine Lukaku is a bargain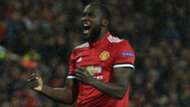 Manchester United returned to Champions League football after a 21-month hiatus on Tuesday night, and by full-time it felt a bit like they'd never been away.
They saw off Basel 3-0 with a bit to spare at Old Trafford and were led, as they have been so often in the past, by a clinical showing in the final third from a big-name striker.
Lukaku 11/5 to score first vs Everton
Romelu Lukaku has a long way to go before his European exploits can be compared with some of United's great front men, but the Belgian marked his Champions League debut with a crucial goal and a very convincing individual performance leading the line.
Coming just days after Jose Mourinho claimed his value has already doubled since his £75 million signing this summer, Lukaku's sixth goal in six appearances served to underline the point.
"I think we were very clever," Mourinho told The Times . "We thought that something could happen that could change the market forever. Normally the last part of the market is less expensive, but this season after Neymar everything changed – and changed for the worse in terms of prices. I think Lukaku on August 31 would have been £150m."
Before Tuesday, Lukaku had done plenty in the Premier League to suggest he might have increased his worth to the United cause, but then few had been in doubt about his qualities in the English domestic game. It was in Europe that some were more keen on judging him, and his excellent work off the ball and working the channels was proof that he can do the job on the continent too. He provided shape and pace to United attacks which had Basel on their toes all night.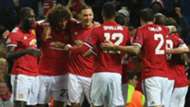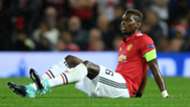 United had to overcome the early loss of their skipper Paul Pogba after the Frenchman departed just 19 minutes in with a hamstring injury. But his replacement, Marouane Fellaini, would have United ahead before half-time with a towering header from a wonderful right-wing cross by Ashley Young.
In a modern game which seems increasingly bound to the notion that inverted wingers can bring greater options in the final third, the sight of a right-footer on the right wing sending in a good old-fashioned out-swinging cross for a team-mate's head is far too rare.
It was another header which broke the back of the fixture, with Lukaku heading home the second from Daley Blind's left-wing cross shortly after the interval.
As professional, functional performances go, this was right up there alongside United's most thorough in Europe and it rightly had two meaty headed goals to top it off. Marcus Rashford's late third was just the icing on the cake which sent the home fans out into the drenched Manchester night with even bigger smiles.
With the return of Zlatan Ibrahimovic being talked about more and more by the week, and United fans regularly reeling out the Swede's song on the terraces, there are some questions which remain in relation to Lukaku's standing once the larger-than-life veteran is an option for Mourinho.
But current form suggests Lukaku will take some moving from the role as United's spearhead, and when it comes to sticking a price on the 24-year-old's head the figure only grows by the game.