Mohun Bagan
Mohun Bagan News: High Court designates committee to oversee club elections
11:06 PM GMT+8
19/07/2018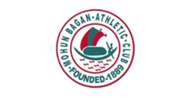 The administrative troubles at Mohun Bagan seem to be coming to a conclusion as the Calcutta High Court appointed a seven-member committee to supervise the club's election by 15 September.

Three retired justices, Sushanta Chatterjee, Dileep Seth and Ashim Kumar Roy will hold the election. Justice Sekhar Bobby Saraf, who delivered the ruling also included two members each from the belligerent parties to assist the former justices with the election procedure.

Anjan Mitra and his daughter, Sohini Mitra Chaubey from the Anjan Mitra camp along with Srinjoy Bose and Biswabrata Basu Mallick from the Swapan Sadhan 'Tutu' Bose Camp make up the seven-member committee. Mallick also serves as the attorney for the Tutu Bose camp.

Both factions agreed for a court-initiated settlement after Justice Saraf heard both counsels. This was initiated when Mahesh Tekriwal, a former executive member of the club moved the High Court after both camps had a public fallout in the last twelve months.

Tekriwal sought a special officer who could oversee fresh club elections but Madan Mohan Dutta, an executive member from the Anjan Mitra camp rubbished the plea and any allegations of mismanagement for the handling of the club and asserted the club can hold elections by itself.