Asian Cup Qualification
Malaysia-DPR Korea Asian Cup Qualification ties to be played at neutral venue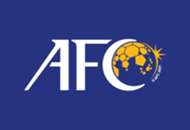 ---
BY        ZULHILMI ZAINAL       Follow on Twitter
---
The Asian Football Confederation (AFC) has announced that the two Malaysia vs DPR Korea Asian Cup Qualification Group B matches, that have been postponed repeatedly earlier, will be played at a neutral venue in November.
According to a statement issued on Friday, the matches will be played on November 10 and 13 at the same venue, with DPR Korea acting as the home side for the November 10 clash, and Malaysia 'hosting' the latter encounter. However, the exact venue has not been announced by the confederation.
AFC general secretary Dato' Windsor John is pleased with the decision.
"We are pleased that the two Member Associations, after much discussion, have been agreeable to this arrangement.
"Playing the games in this way, and in this order, helps us protect the sporting principles of the Asian Cup Final Qualifying Round," he was quoted as saying in the statement.
The two matches had been postponed earlier due to escalating tensions between the two countries.
In Group B, DPR Korea are currently third with two points, while Malaysia are bottom with just one point after three matches. Lebanon are first with 10 points, while Hong Kong are second with five. Lebanon and Hong Kong have both played four matches in the group.