Premier League
Liverpool secure Champions League return!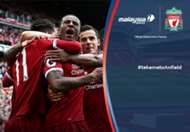 In the last few seasons, Liverpool were going through a phase of transition. Over time, stalwarts like Sami Hyppia, Jamie Carragher and Luis Suarez all left the club.
Even the ever-loyal, ever-present Steven Gerrard hung up his boots after an illustrious career. In their wake came a young and inexperienced team that went through the highs and lows of the Premier League. At the beginning of the 2016-17 season, another test was about to start.
For a team that has been crowned European champions five times, a presence in the Champions League is the lowest benchmark for success. A return to the continent's elite was the goal ahead of the season. Now, 38 matches later, topped off with a comprehensive 3-0 win, the Reds are back.
And Liverpool did so in dramatic fashion as well, waiting as late as the final day of the season to seal their place among the Premier League's top four.
It was a must-win game for Jürgen Klopp's team when they hosted Middlesbrough at Anfield on Sunday. They needed the three points to make sure that they finish fourth, above Arsenal, who ended fifth on the table with 75 points - only a point behind Liverpool. 
Before the match, hard-working midfielder Georginio Wijnaldum dubbed the clash as the club's 'biggest of the season.'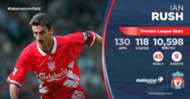 And it was the Dutchman himself who opened the scoring, charging into the box at the stroke of half-time, making himself available to receive the ball from Roberto Firmino, powering home a strike. 
Momentum was clearly with the Reds and it wasn't long before Philippe Coutinho doubled the lead with a brilliant free-kick. Five minutes later, in the 56th minute, Adam Lallana, who had recently returned from injury, put the game beyond doubt against the relegation-bound Middlesbrough.
It's been a season marred by injuries – skipper Jordan Henderson has missed a chunk of the season, as has Senegalese striker Sadio Mane. But along the way, there was the dynamic Brazilian duo of Firmino and Coutinho that prevailed.
Divock Origi came off the bench and chipped in with crucial goals. Simon Mignolet found his feet between the sticks, ably supported by his backline. 
Overall, in the delightful mixture of youth and experience, marshalled by the exuberant Klopp, the transitional phase has gathered pace.
The return to the Champions League – Liverpool's perennial litmus test – after missing out on the last two seasons proves just that.