Transfers
Liverpool January transfer news LIVE: Juve tell Liverpool of Can talks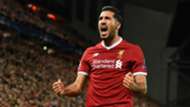 ---
Juve tell Liverpool of Can talks
---
Juventus have informed Liverpool of their negotiations to sign Emre Can on a free transfer, claims Tuttosport .
Can is out of contract at the end of the season and Juve have offered the Germany international a five-year deal to move to Serie A.
And, in an attempt to tie the deal up as quickly as possible, Juve have told Can's current club of their talks as they try to avoid missing out on the midfielder.
---
Origi keen on Wolfsburg deal
---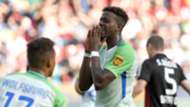 Divock Origi has admitted that he is open to a permanent transfer from Liverpool to Wolfsburg.
The Belgium international moved to the Bundesliga on an initial loan deal in the summer and has since scored four goals for the club in 15 games.
He said: "I think everything's possible. I focus on the here and now. I have a good relationship with Liverpool, but feel really well here at Wolfsburg. We'll sit down at the end of the season, and talk we'll see what's next."
---
Coutinho paid part of his transfer fee
---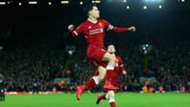 Philippe Coutinho agreed to pay part of the £142 million fee that sealed his move to Barcelona from Liverpool, according to The Times .
The Brazilian, who will be introduced by the Spanish club on Monday, is believed to have paid about £9m out of his own pocket and will have to dish out another £2.5m in the future.
The controversial leak by Nike last week resulted in a change of the terms of the British record deal.
---
Madrid would have offered £177m for Coutinho
---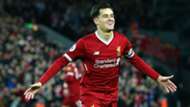 Real Madrid were willing to offer £177 million for Brazil midfielder Philippe Coutinho before he agreed to join Barcelona in a £142m move, Mundo Deportivo reports.
However, it is unclear if Los Blancos were just looking to increase the price tag to throw off their Liga rivals and slow down the transfer process.
Coutinho had made it clear that he had been interested in leaving Liverpool for Barcelona, who will be formally unveiled on Monday.
---
Pep asked City to prioritise Alexis over Van Dijk
---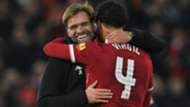 Pep Guardiola asked Manchester City to prioritise a deal for Arsenal star Alexis Sanchez over any possible move for Virgil van Dijk, according to reports ( via Metro ).
Van Dijk completed a £75 million transfer to Liverpool at the beginning of the window.
The Gunners want £35m for Sanchez but City could sign the Chilean on a free transfer when his contract expires at the end of the season.
---
Liverpool looking to speed up Keita arrival
---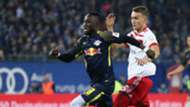 Liverpool are hoping to accelerate Naby Keita's arrival from RB Leipzig after the departure of Philippe Coutinho, according to The Telegraph .
The Reds have already secured Keita in a £57 million deal that would see the 22-year-old midfielder arrive over the summer, but the club are now willing to pay more to add him this month.
Although Keita would prefer to join Liverpool this winter following RB Leipzig's Champions League elimination, the Bundesliga side want to keep the Guinea international as they look to qualify for next season's competition.
---
Liverpool won't make Lemar move in January
---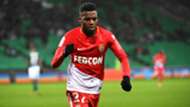 Despite losing Philippe Coutinho to Barcelona, Liverpool not be making a move for Monaco star Thomas Lemar this January, Sky Sports reports.
The big-money departure of Coutinho has left a gaping hole in the Reds' attack, but the report suggests that Lemar will not be filling it, this winter at least.
Indeed, Monaco have already insisted that the France international, who is also thought to be a target for Arsenal, would not be leaving the club in January.
---
Liverpool not interested in Mahrez
---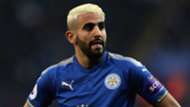 Despite rumours that Riyad Mahrez would be having a medical with Liverpool on Sunday, Sky Sports have claimed that the Reds have no interest in signing the Leicester City star.
While Jurgen Klopp is in the market for a new attacking option to replace Philippe Coutinho, it is thought that Mahrez would cost well more than the £49 million being reported, and Liverpool are not interested in the Algerian in any case. 
---
Reds delay Woodburn loan
---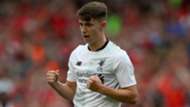 Liverpool will delay Ben Woodburn's loan to Sunderland after the club sold Philippe Coutinho to Barcelona, The Daily Mail   reports. 
The youngster was set to go on loan to Wearside, but Coutinho being sold and Mohamed Salah's recent injury mean he may be needed at Liverpool. 
---
Klopp: Coutinho was insistent on exit
---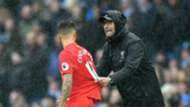 Jurgen Klopp conceded Philippe Coutinho made it known to everyone, including his team-mates, that he wished to leave Liverpool to join Barcelona, making it impossible to keep him at Anfield any longer.
"It is with great reluctance that we – as a team and club – prepare to say farewell to a good friend, a wonderful person and a fantastic player in Philippe Coutinho," he told the Liverpool's official website.