I-League 2nd Division
I-League 2nd Division: Langsning FC go down to TRAU FC
11:45 PM GMT+8
26/03/2018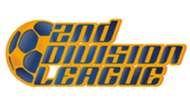 Substitute Nelson Kom (44') scored the winner for Tiddim Road Athletic Union (TRAU) FC against Langsning FC in an I-League second division clash played at the Jawaharlal Nehru Stadium in Shillong, Meghalaya, on Monday.
Langsning started the game with 10 players from Meghlaya other than Ivory Coast defender Lancine Toure.
The visitors could have surged ahead in the 15th minute when Reisangmei Vashum's free header from Malemnganba Meitei rose above the bar, while Kitboklang Pale was denied by TRAU defender Jonette Phillipe who managed to get his head in the way of the shot in the 23rd minute before the Langsning player shot another attempt wide.
Tajuddin was twice lucky against Dibinroy Nongspung's shot from an acute angle as the TRAU goalkeeper flubed twice. In another move, Tajuddin was put in a tight situation owing to a backpass where onrushing Dibinroy Nongspung won the ball but Kynsaibor Lhuid failed to trap the pass as another chance went abegging.
Kom finally broke the deadlock in favour of TRAU after his header brushed off the underside of the horizontal just before half-time.
Langsning's constant efforts to pull back a goal were in vein, including a free-kick taken by Brolington Warlarpih that almost found the target as TRAU defended deep in the second half.
This is the Meghalayan outfit's first defeat of the campaign the 2-1 win and a 1-1 draw against Chennaiyin FC and Bengalur FC's B teams respectively, while TRAU had last drawn 1-1 against Jamshedpur FC's reserve team.