I-League
I-League 2017: Chennai City appoint V Soundararajan as head coach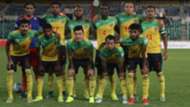 Chennai City FC have appointed V Soundararajan as head coach following the sacking of Robin Charles Raja on Wednesday. 
"The management of Chennai City Football Club is pleased to announce the appointment of V Soundararajan as Head Coach of its Hero I-League team with immediate effect," a club statement read. The club also confirmed that the new coach will serve the team until the end of the season. 
As Goal had revealed, the club wanted to nurture and give chances to local players from Tamil Nadu in the team but Robin Charles Raja's failure to do so adequately, combined with a string of poor results, forced the club to wield the axe. 
"One of the club's main philosophies going into our inaugural I-League season was to give more chances to local players from our state. However, the coach (Robin Charles Raja) felt that the Tamil Nadu players in the squad do not have the physique and skill to perform in the I-League. We thought otherwise," Vikram Murali, General Secretary of Chennai City FC, had said on Wednesday.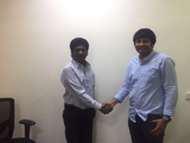 V Soundararajan, an AFC Professional coaching licence holder, is expected to stick to the club's philosophies and give more chances to the local players in the squad like Raegan Albarnas, Michael Soosairaj and A Beautin. 
But the 52-year-old coach has no prior experience in the I-League but the club will be hoping he can steer the team to a respectable finish whilst staying true to their philosophy of utilising local talent. He has worked with the Under-16 and Under-19 national teams between 2007 and 2011.  
As a player, Soundararajan plied his trade as a midfielder and has represented the state of Tamil Nadu and Indian Railways. The coach knows the nature of the challenge he has at his hands and wants to give the squad a mental boost ahead of their game against Mumbai FC on Saturday. 
"Developing local players is something we (Chennai City management) have agreed upon. The team are currently placed last in the I-League. I know this is a tough challenge and I have only a couple of sessions with the team before the game on Saturday. The team needs a psychological boost right now," he told Goal.