Italy
Hooked on the hour: Nainggolan fails Chelsea audition in front of Conte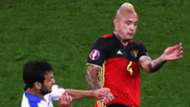 ---

COMMENT
---
Radja Nainggolan is wanted by Chelsea as they prepare for a summer rebuild under Antonio Conte but the Italy manager may step back and consider his options after watching the Belgian roundly fail his Blues audition on Monday evening.
Selected in central midfield against the Azzurri, Nainggolan allowed Belgium's opening game of Euro 2016 to pass him by and was, quite embarrassingly, upstaged by so-called Manchester United flop Marouane Fellaini, who was much busier with his bizarrely bleached afro.
This was supposed to be Nainggolan's breakthrough tournament, his chance to prove to the wider world that he is capable of commanding a spot in any midfield. At the age of 28 he has been something of a late bloomer, but it is now clear why he has been so reticent to depart the humble surroundings of Serie A.
Italy set their stall out early and set about Belgium with a high press. Conte, ironically, had found Nainggolan's weakness; the mohawk-sporting anchorman was unable to cope with Italy's incisive passing and hard running.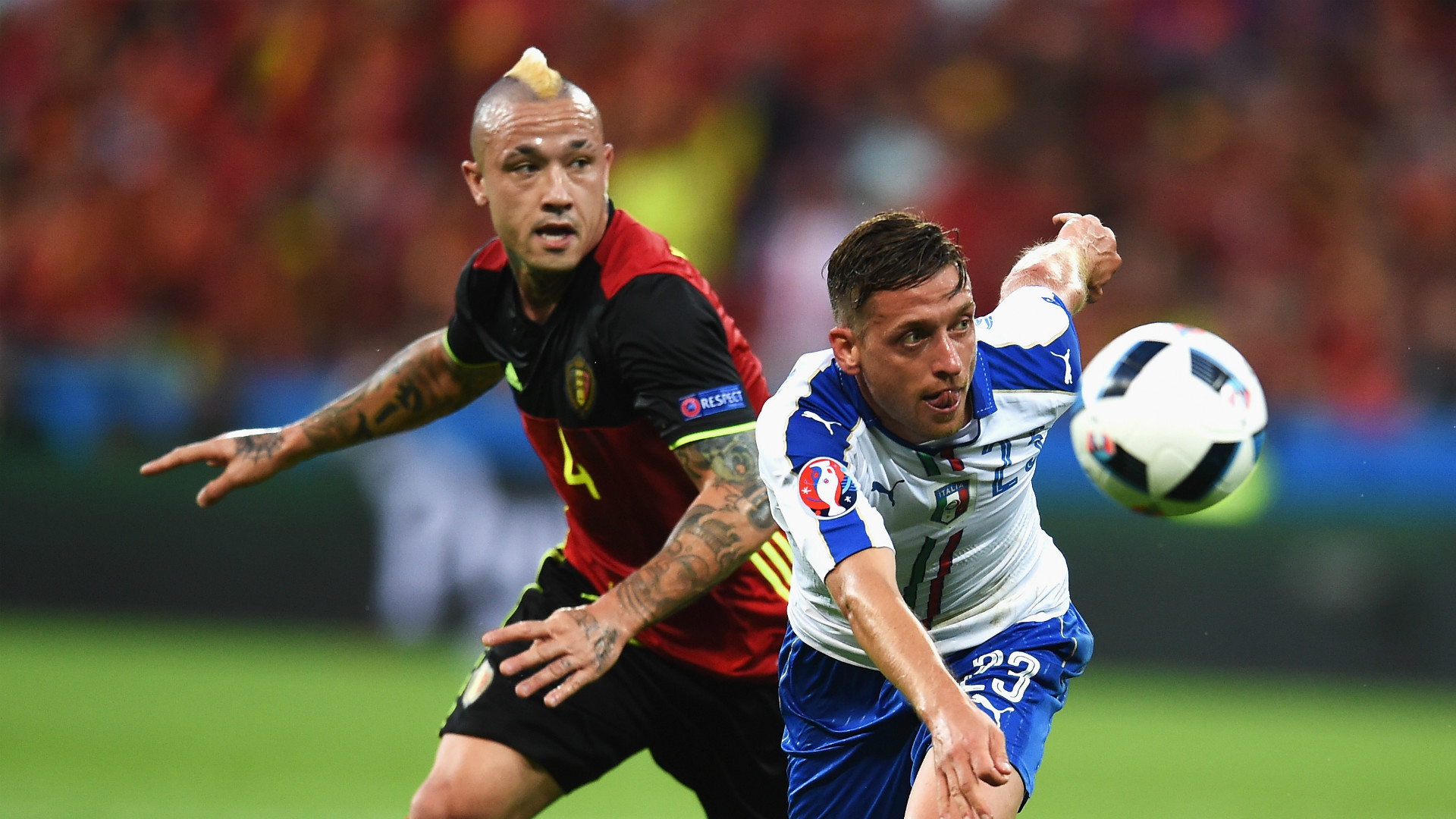 It is perhaps harsh to single Nainggolan out but he is emblematic of Belgium's greatest flaw – a superiority complex that has yet to be earned.
Belgium have often been the bridesmaid at major tournaments, yet they have a group of players more than capable of reaching the latter stages of this summer's European Championship. They are second in the FIFA world rankings – as meaningless as they are – and were first for a while.
Logic dictated that they should steamroll an ageing Italy side labelled one of the country's worst ever. Instead, a team prizing industry over individual talent deservedly took all three points.
Nainggolan was not blameless. This is a player regarded by Eden Hazard as one of the best in the world – and his tattoos and distinctive style suggest he believes the hype – yet, when it came to the crunch, he went missing. Belgium needed him and all he could offer in return was an apathetic performance.
He sent Gianluigi Buffon scrambling in the ninth minute with a low, long-range drive, which the veteran goalkeeper held comfortably, and then fired wide from an equally unlikely distance 10 minutes later. Claiming a corner, he reacted angrily when the referee signaled a goal kick. And, just like that, his influence waned.
He was substituted on the hour mark for the exciting Dries Mertens and shook his head knowingly as he trudged off. Conte could have been forgiven for doing the same.
On this evidence, Chelsea would be better served looking elsewhere. Nainggolan simply was not good enough – indeed, Belgium improved after his withdrawal –  and he will need two sparkling performances against the Republic of Ireland and Sweden if he is to convince the Blues' hierarchy that he is worth his reported £28 million asking price.
First, however, he and his team-mates must recover their Group E campaign. On Monday's evidence that, too, will be an immense struggle.