Arsenal
'Griezmann available but Wenger won't sign him' - Arsenal boss questioned by Hartson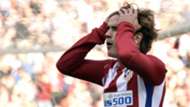 Arsene Wenger's reluctance to spend big on the likes of Atletico Madrid forward Antoine Griezmann has been questioned by ex-Arsenal striker John Hartson.
The Frenchman is renowned for keeping a close eye on the purse strings at the Emirates Stadium, with success sought through careful management and minor reinforcement rather than elaborate expenditure.
A number of Arsenal's Premier League rivals are, however, prepared to splash the cash in pursuit of domestic dominance and continental adventures.
'Wenger too arrogant for his own good'
Hartson feels Wenger now needs to follow suit, especially as his position continues to be called into question.
Were a new man to be brought in at the Emirates over the summer, they would likely have no qualms in blowing a sizeable budget on fresh faces.
Wenger is being urged to do likewise, with there no reason why a club of Arsenal's stature should not be competing with the likes of Manchester United and Chelsea for the signature of star turns such as Griezmann.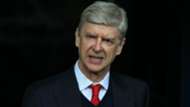 Speaking to BBC World Service, Hartson said: "If he does stay he needs to go after the big players and he needs to make Arsenal competitive again in these next two years.
"But he never does seem to be in for the big, big players.
"We now know that this summer Griezmann will probably move from Atletico Madrid and he's going to cost you £85m and he's going to cost you £250,000-a-week.
Simeone: Griezmann could leave
"We know that Arsenal won't sign him but they've got to. That's where they need to be because the Chelsea's will and the Manchester United's will and the Manchester City's will.
"But I just feel pay the wages because it would be a crying shame if Arsene Wenger was to leave and somebody was to come in as the next manager - not even half the nous that Wenger has, not half the knowledge - and he spends £300m overnight.
"What a crying shame that would be. So if the money's there why doesn't he just go and spend it?"