France
'France love to criticise heroes' - Pogba has proved greatness, says Raiola
11:39 PM GMT+8
17/06/2018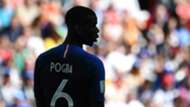 Paul Pogba confirmed his greatness in a match-winning display for France against Australia, claims Mino Raiola, with the Manchester United star under the spotlight because "the French love to criticise their heroes".
Having arrived at World Cup 2018 on the back of a testing domestic campaign which saw his value to the Old Trafford cause called into question on a regular basis, the 25-year-old has faced further probing while away with his country.
He offered the perfect response to his detractors in an opening encounter on Russian soil, with his burst into the box and attempted shot leading to France snatching an 80th-minute winner against Australia – with an effort initially awarded to him having since been changed to an Aziz Behich own goal.
Pogba was in the right place at the right time, with Jose Mourinho among those to have talked up a "box-to-box" display from a man yet to show too much of those talents for United, and Raiola hopes those quick to criticise his every move will start to acknowledge his importance for club and country.
The so-called 'super agent', who manages the midfielder's career away from the field, told RMC Sport: "Paul confirmed once again what a great player he is and the importance he has in the team. He is a true ambassador for France.
"France ought to be proud to have him in the side and not always criticise, but then the French do love to criticise their heroes and it's not just Pogba.
"I also think [Blaise] Matuidi coming off the bench changed the game and the whole energy of the team, as he is a winner and an amazing guy. That's how he conquered Juventus and Italy too.
"I don't know why the coach [Didier Deschamps] decided to leave him out of the starting XI, but he came on and everyone saw what he could do. I'm proud of him.
"I think in France they don't like heroes, as there is so much envy and jealousy. I don't see why they are criticised so much when they can write football history.
"Pogba in particular always stays positive, works hard and has nothing to prove. He does what the coach wants and is a perfect ambassador on and off the field.
"France have the quality and strength in depth to win the World Cup. If the media can be a little more positive, that won't hurt."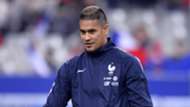 Another of Raiola's clients currently involved with the France squad is Paris Saint-Germain goalkeeper Alphonse Areola, with the 25-year-old among those generating transfer talk during the summer window.
"I think that Areola is one of the best goalkeepers in the world. He has improved a lot and showed PSG what he can do. He has a great future ahead of him," said Raiola.
"We will see what happens. For the moment, I don't like to talk about the transfer market when there are players at the World Cup, because I know they only want to focus on one thing. The rest can wait."