eSports
Football Manager 2018 Mobile & Touch: Features, cost & everything you need to know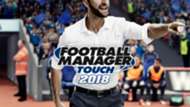 Fans of Football Manager no longer have to wait to get their hands on the latest instalment of the famous game.
The game's developers have revealed some of the new features that appear in the game, which you can check out here.
Three versions of Football Manager 2018 are available to buy from today - Friday, November 10; as well as the traditional style game, gamers have the alternative choices of FM Touch or FM Mobile. Interestingly, all purchases of Football Manager 2018 for PC include a free copy of Football Manager Touch 2018.
While Touch was also released on November 10, it will not be available on tablet devices until November 24.
Touch and Mobile differ somewhat from the base version of the game, so if you are unsure which to go for, Goal has broken it down for you.
---
FOOTBALL MANAGER TOUCH 2018
---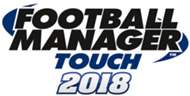 The official Football Manager website describes FM Touch as "the speedier route to the digital dugout" and that essentially means that it is a streamlined version of the game.
While it still possesses the same levels of data contained within the main game, FM18 Touch strips the managerial simulation down to basics such as tactics and transfers, cutting out things such as pre-match build-up or media obligations. 
Like the base FM 18 game, FM 18 Touch is available on a variety of platforms and devices. PC, Mac and Linux users will be able to buy the game, but it will also be playable on iOS and Android tablets, meaning that it can be played on the go.
How much does FM Touch 18 cost?
The Touch version of Football Manager 2018 will be cheaper than the main game at £21.99. That's a difference of £16 (the main game costs £37.99), so, if you are not particularly keen on the more granular details of football management, it may well be the game for you.
Are there new features?
Like the main version of the game, FM 18 Touch will feature new additions.
Miles Jacobson, the head of Sports Interactive and the Football Manager series, confirmed that there would be an all-new graphics engine, improved scouting and sports scientists in the new game, but it remains to be seen to what degree they will feature in FM 18 Touch.
---
FOOTBALL MANAGER MOBILE 2018
---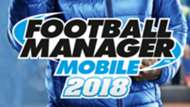 As the name suggests, Football Manager Mobile 2018 is designed to be played on mobile devices, meaning that users can delve into the realm of football from their phones.
The game is, unsurprisingly, much less detailed than the base or Touch versions and gamers are able to play through seasons at a quicker pace as a result. Nevertheless, all the big leagues and players feature, so there is no need to panic on that front.
How much does FM Mobile 18 cost?
There has been no change to the price of FM Mobile 18 and it is available to download at a price of £8.99.
Are there new features?
Yes, there are a lot of new features and upgrades in Football Manager Mobile 2018. 
The new edition will feature 21,300 players, which means that it will have nearly more than double the number of the previous game. New leagues are also playable, with South Korea and the USA bringing the number of playable countries to 17. As well as that, there are more languages available with Korean and Turkish becoming options.
The new mobile game features a new user interface which includes a revamp of tactics. Interestingly, users can choose to start the game as a female or male and also select their reputation level.
The mobile game is getting closer to the full version with features such as improving the abilities of your backroom staff and building new stadiums included, as well as recommendation lists and Teams of the Week.