U17 World Cup
FIFA Under-17 World Cup: Marco Van Basten to grace the final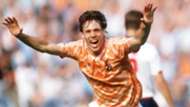 India is all set to host the sporting extravaganza of FIFA U-17 World Cup next month and one of the true legends of the game is expected to grace the final on October 28 in Kolkata – Marco Van Basten.
The 52-year-old last served as the assistant coach of the Netherlands national team. He famously won the European Championship in 1988 with a gem of a goal against Soviet Union and was named Player of the tournament.
He was part of the legendary AC Milan team which won back-to-back European Cup, now known as the Champions League, in 1989 and 1990.
The former Ajax striker has also won the UEFA Best Player award on three occasions. He also went on to win four consecutive Serie A titles with the Rossoneri with him winning the Italian league's Golden Boot twice.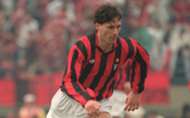 The lanky frontman scored an impressive 276 goals in 373 games at club level in a career spanning over a decade. He also represented the Netherlands on 58 occasions scoring 24 goals. The Dutchman collected 22 separate titles with the two clubs 
He was appointed as FIFA's Chief Officer for Technical Development last year. In his new role, Van Basten put together a list of potential and radical alterations to how the game operates on the field.