Gaming
Fantasy Football: Messi, Ronaldo, Neymar and other Champions League must-owns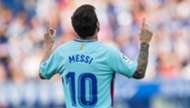 The Goal Champions League Fantasy game is back. We will have plenty of content for you throughout the group stages, but let's start by highlighting some of Europe's best and brightest.
Now, a lot of the player listed below are on the expensive side but it's important to remember that, just as low price does not equal high value; high price does not intrinsically equal low value. So with that mild disclaimer out of the way, let's look back on our Champions League Team of the Year from 2016/17 and see how they project for the this year's edition.

GK: Gianluigi Buffon, Juventus, £6.6m
Buffon had the most clean sheets among goalkeepers in the Champions League and was second in Serie A. Barcelona seem a tough draw on paper but Juve did keep Messi and Co. from scoring in both rounds of the semi-finals so who's to say they can't do it again?
DEF: Dani Alves, Paris Saint-Germain, £6.4m
The Brazilian was a huge part of Juventus' defence last season but has left that behind him having moved to PSG this summer. The 34-year-old had the most goals and second most assists among Champions League defenders last season.
DEF: Giorgio Chiellini, Juventus, £6.4m
The departures of Leonardo Bonucci and Dani Alves will certainly hurt Juve and Chiellini is not exactly a prolific goalscorer, netting just four times in all competitions last season. The Italy international is an incredible centre back but there are better value options out there.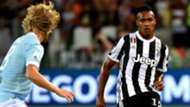 DEF: Alex Sandro, Juventus, £6.5m
While the Italians may not be as good at the back this year, there's no reason Sandro can't continue being a dominant attacking force. He was top five in assists, successful crosses, and chances created among Serie A defenders last season.
MID: Arjen Robben, Bayern Munich, £7.6m
One day he'll cut back onto his right foot but, until then, Robben will remain one of the best one-footed players ever. The Dutchman contributed towards 22 goals in the Bundesliga which was sixth best last season, and he did it in 200 fewer minutes than everyone ahead of him on that list.
MID: Thomas Lemar, Monaco, £6.9m
Despite a £92 million bid from Arsenal, and unlike many of his teammates from last season, Lemar actually stayed at Monaco. While the overall talent level of the squad may have dipped, the Frenchman should now be the driving force in what remains a very dangerous attack.
MID: Saul Niguez, Atletico Madrid, £6.5m
Saul is the only player on this list that I would actively avoid. He's started the season slowly with just one chance created and one cross thus far this season. With Chelsea and Roma both in this group it may be wise to leave out one of last term's top performers, and perhaps his teammates, until the knockout stages.
MID: Angel di Maria, Paris Saint-Germain, £7.4m
Di Maria was top 10 in both crosses and shots in Ligue 1 last season, but he scored at a much higher rate in European competition. In fact he scored 225% more goals per minute in the Champions League than in France. The Argentine versus David Alaba should be fun to watch.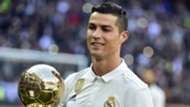 FOR: Cristiano Ronaldo, Real Madrid, £8.5m
Ronaldo finished the 2016/17 Champions League campaign with the most goals scored (12) and most goal contributions (18). He will face a top five Bundesliga defence (Dortmund) and the best Premier League defence (Tottenham) in the group stage but will surely still be one of the most popular picks this season.
FOR: Lionel Messi, Barcelona, £8.5m
There are potential issues here like his potentially high ownership, the departure of Neymar, and facing Juventus in the group stage, but it's Lionel Messi. Do you want the best player in the world on your team or not?
FOR: Neymar, Paris Saint-Germain, £8.4m
Neymar's move to PSG was undoubtedly the biggest power shift in football this summer. The French side, through adding the world's most expensive player and Kylian Mbappe, have suddenly hit "trophy or bust" status in the Champions League and their play should reflect that. The Brazilian led the competition in assists last year and it'd be reasonable to expect a similar performance this season.