Videos
EXTRA TIME: Photos and videos as Highlands Park win the Bayhill Premier Cup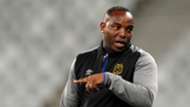 The Bayhill Premier Cup drew hundreds of spectators throughout the tournament as Cape Town soccer fans wanted to catch a glimpse at the stars of tomorrow.
This the biggest and oldest under-19 soccer competition in Africa.
There's two videos moving from the semi-finals to the finals, thanks to Premier TV on Youtube and Goal journalist Sandile Ndumo. The locals were disappointed that Ajax Cape Town and City didn't make it all the way, dropping out in the last four.
In the final we witnessed Highlands Park beat Masandawana on penalties. Rob Delport provided a number of photos of the match on Twitter, and here's the climax of the game.
#Portugal #Futbol EXTRA TIME: Watch Benni McCarthy credit Bayhill tournament for his success https://t.co/T6nppEfGfu

— Fútbol de Portugal (@Portugal_Futbol) April 11, 2019
The #BayhillPremierCup2019 champions @HighlandsP_FC ... pic.twitter.com/kz9dUFOwb5

— Rob Delport (@FMSouthAfrica) April 22, 2019
Congratulations to @HighlandsP_FC for winning the 2019 @PremierCup_u19 #BayhillPremierCup2019 💥👏🏆🥇

— Sandile Ndumo (@Doc_Ndumo) April 22, 2019
And @HighlandsP_FC are the #BayhillPremierCup2019 Champions ... pic.twitter.com/MrILWP0VGz

— Rob Delport (@FMSouthAfrica) April 22, 2019
Saved and Highlands win 4-2#BayhillPremierCup2019 Final Penalty shoot out... pic.twitter.com/YNbyIlfRYz

— Rob Delport (@FMSouthAfrica) April 22, 2019
The fans have really come out in their numbers here at Erica Park as always. Packed house for the final. It's still @Masandawana 1-1 @HighlandsP_FC #BayhillPremierCup2019 pic.twitter.com/z009sOdwH8

— Rob Delport (@FMSouthAfrica) April 22, 2019
It doesn't look like Cape Town will hvlave representation in the semis with @ajaxcapetown 3-1 down to @HighlandsP_FC & @CapeTownCityFC 2-0 down against @SuperSportFC @PremierCup_u19 #BayhillPremierCup2019 #Bayhill pic.twitter.com/13KhouCjPo

— Sandile Ndumo (@Doc_Ndumo) April 21, 2019