Gaming
Deadline Day fantasy football LIVE: Top transfer tips on Aubameyang, Lucas, Giroud and more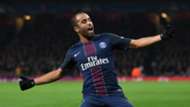 ---
00:13 - That's All Folks!
With the Sorloth deal announced our coverage comes to an end. We will be publishing a transfer window recap soon but, for now, thanks so much for following along with us today and have a terrific evening!
---
00:11 - Sorloth Has Finally Signed for Palace!
It's been announced well after the deadline passed, but Alexander Sorloth has officially joined Crystal Palace.
Roy Hodgson's team were in dire need of attacking options after Bakary Sako was hurt in yesterday's match against West Ham.
The Norwegian striker has scored 10 goals in 19 matches for FC Midtjylland this year though, with a similar physical profile to Benteke, is likely more an ideal backup than a partner for the Belgian forward.
Sorloth seems a talent but is more of a wait and see guy from a Fantasy standpoint.
---
23:45 - Jordan Hugill to West Ham!
The forward joins the Hammers from Preston North End and David Moyes will be hoping he can score more than Chicharito who was bought in the Summer.
Hugill has eight goals in the Championship this season and likely would have beaten his career high of 12 that he lodged last season if he'd stayed.
He has likely been bought as depth as Andy Carroll and Marko Arnautovic are both currently dealing with injuries, but it would be surprising if Hugill got more than a couple starts this season.
No Fantasy value for now.
---
23:35 - Andy King to Join the Ayews at Swansea!
The above exclamation is more stylistic than an accurate reflection of my interest in King as a Fantasy option. 
He's only scored six goals in his Premier League career and, regardless of price, that's just not good enough to warrant owning him in any format.
Look elsewhere.
---
23:30 - New Striker at Newcastle!
Slimani was considered a coup when he joined Leicester on Deadline day in 2016 but, after multiple managerial changes, he was struggling to even get on the pitch.
In that debut season, he did show flashes of talent scoring seven goals and registering four assists despite starting only 13 matches.
The Algerian forward could well thrive at Newcastle as, to the surprise of some, they are eleventh in chances created. A price of £6.0m makes Slimani an interesting buy starting… now!
---
21:05 - Andre Ayew Returns to Swansea!
It seems as though Swansea's scouting department is just a bloke watching their old matches on television at this point, but Andre Ayew could certainly improve the Welsh side.
His stint at West Ham has not gone as many would have hoped but it's worth noting that Ayew did manage 12 goals and 5 assists in his last stint at Swansea.
He should have no problem getting into the starting XI and he looks a bargain at just £6.0m.
---
20:53 - Ndiaye to Stoke is Official!
He is admittedly far from a household name, but there may be more value here than you think.
The Senegalese midfielder has been part of at least seven goals in every season in his career in Turkey.
Considering he will likely walk into the Stoke team, and costs just £5.5m, Ndiaye could be a sneaky buy.
---
20:15 - Recap of the Action Thus Far
Aubameyang: Arsenal, Forward, £8.5m = Buy
Giroud: Chelsea, Forward, £6.7m = Buy as soon as he starts
Ndong: Watford, Midfielder, £5.4m = Don't even think about it
Lucas: Tottenham, £6.5m = Wait and see
---
20:03 - Break Time
Things are likely to slow down as tonight's Premier League matches have just started. Should be a crazy dash to the deadline afterwards!
---
18:15 - LUCAS SIGNS FOR TOTTENHAM!
The right winger joins Tottenham having fallen out of favour at PSG where he made just 5 substitute appearances in Ligue 1 this season.
This was somewhat surprising however as the Brazilian scored a career high 12 league goals in 2016/17.
Despite his undoubtable talent, it is unlikely that Lucas will automatically lock down a place in Mauricio Pochettino's weekly XI so it's best to hold off adding him to your team for now.
---
18:00 - Didier Ndong Has Signed For Watford
The holding midfielder was one of the few bright spots for Sunderland a few years back but his Fantasy value lands somewhere around naught.
He doesn't score goals (six in his career) or earn clean sheets for his defensive efforts so there's really no point in owning him.
On to the next!
---
16:45 - Giroud to Chelsea!
We at Goal are now reporting that Olivier Giroud is a Chelsea player .
The now-former Arsenal man has scored at least 10 goals each season for the North London club and his new manager, Antonio Conte, will be hoping the Frenchman can keep up that rate seeing as Chelsea strikers have scored just one goal in the last 10 matches combined!
Considering how poor Alvaro Morata has been of late, there's every chance Giroud will get a start for Chelsea sooner rather than later.
His £6.7m price tag would make him an incredible value if he does indeed win a starting spot.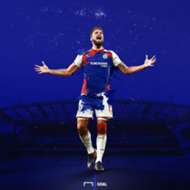 ---
15:33 - Ozil Set to Sign New Contract at Arsenal!
It's obviosuly not transfer news, but Mesut Ozil is about to extend his stay at the Emirates.
The German playmaker has disappointed some owners this season with just four goals and seven assists, but his underlying stats suggest his recent improvement will continue.
He currently sits second in chances created in the Premier League on the year, behind only Kevin de Bruyne, and fifth in assists which is nothing to scoff at.
The arrival of Pierre-Emerick Aubameyang today should also help the German finish the season strongly as his new teammate has scored just three goals fewer (13) than Arsenal's entire strike force combined (16).
As such, Ozil is a fantastic own in Fantasy right now regardless of matchup or price.
---
15:15 - Waiting for More News...
Nothing to report or speak on just yet but ones we're wating on:

Lucas to Tottenham
Giroud to Chelsea
Slimani to Newcastle
... and more!
---
14:10 - Sturridge Moves to West Brom
Sturridge was once viewed as one of the brightest talents in the Premier League, but injuries have derailed his career. 
He will be hoping to get minutes and stay on the pitch for the Baggies, but how big of a scoring threat will he be for them or your Goal team?
His reputation is obviously high, but he actually scored more league goals in 2013/14 (21) than he has since (17).
I'm not saying Sturridge will struggle or fail following his recent move, just that he's not the Fantasy super-star that some are claiming.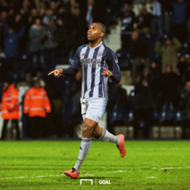 ---
13:30 - Gerard Deulofeu Returns to the Premier League
The Spaniard has come back to England, this time with Watford .
Deulofeu has had a limited impact at Barcelona this season, hence the loan, but he did manage 5 goals in 11 matches in all competitions for the Spanish giants.
He joins a Watford team that have been stuttering of late but, with Richarlison on the other wing, this could turn out to be a fairly dangerous attack.
He comes into the Goal game at a reasonable £5.5m and, considering he'll likely face little opposition for a starting spot, could well be worth an own sooner rather than later.
---
13:22 - Emerson Palmieri Signed for Chelsea
Emerson's move was completed late last night but it is worth discussing any Chelsea defender at this point.
He plays at left back and will likely just deputise for Marcos Alonso but, even if the latter was injured, Emerson's Fantasy potential would be limited.
He only managed 7 clean sheets in 23 starts for Roma last season and has scored just 3 goals in his Serie A career.
While the signing was a good one, there's no need to rush him into your Goal team.
---
13:17 - Done Deals
While we wait on more high profile deals to be announced, let's look at some recent Premier League transfers and discuss how it could impact your Fantasy team.
---
13:08 - Aubameyang Joins Arsenal!
The day started with Arsenal's high profile signing Pierre-Emerick Aubameyang from Borussia Dortmund!
He comes in for big money , so you assume he will get his minutes under Arsene Wenger – and should do plenty with them.
The Gabonese striker has scored 13 goals in 16 matches already this season, good for second in the Bundesliga behind only Robert Lewandowski.
His £8.5m price in the Goal game makes him the sixth most expensive forward but, considering his talent, he may still be a value.
---
13:00 - WELCOME TO GOAL'S FANTASY DEADLINE DAY BLOG!
Transfer Deadline Day is well and truly underway and although we've already seen some major moves, there's still 10 hours left!
We'll be here to provide you with Premier League fantasy tips throughout the day as players put pen to paper at their new teams.