Opinion
Caf Confederation Cup: Rayon Sports are no pushover for Enyimba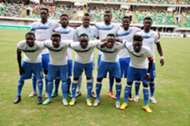 ---
COMMENT    By Kunle Fayiga    

Follow on Twitter
---
One has to go back to 2011 to find the last time when a Nigerian club made it to the knockout rounds of the Caf Confederation Cup.
Enyimba, however, ended the wait when they pulled through to the final eight at the conclusion of their group-stage campaign with a 1-0 home win over CARA Brazzaville to ensure they finished top of Group C.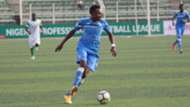 It's the first time they've progressed this far in Africa's second-tier club competition, having only previously gone as far as the final qualification round in 2010, and this is uncharted territory for the People's Elephant.
Congratulations to Enyimba @EnyimbaFC.
They remind me of the good old days when we used to be Champions.

Great Goal from Alalade & good team Work.
Here is wishing Enyimba subsequent success as they take on Rayon sport at the quarter finals.#EnyimbaMovingForward #Enyimba pic.twitter.com/cRDAFJmo3a

— Orji Uzor Kalu (@OUKtweets) August 30, 2018
Enyimba have subsequently been pitted against Rayon Sports of Rwanda, with the duo set to meet on September 16, 2018 at the Stade Regional Nyamirambo before the second leg n Aba a week later
Here are #TotalCAFCC fixtures till the Final pic.twitter.com/7NwdoBSBX1

— CAF (@CAF_Online) September 3, 2018
Some might think that Rayon are the easiest team Enyimba could have got in the draw, as meeting Egyptians Al-Masry or Congolese side AS Vita Club, who have a good history in Caf competitions, would have been more tasking.
Such thought might hold water, with Rayon never before reaching the knockout rounds of either the Champions League or Confederation Cup. 
However, their showing so far this year suggests they can trouble the Nigerian heavyweights.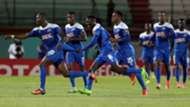 The eight-time Rwandan National Football League champions were the best team on the road during the group phase as they claimed two draws, away at Young Africans and USM Alger, while bagging a big win at Gor Mahia. These results were crucial in seeing them finish second, two points behind USM.
Rayon scored six goals, of which three were away. Only against Young Africans did they not find the back of the net in the group, and this is an indication of their threat going forward.
You're soo funny as your wish! @rayon_sports is ready and fully focused to face any team. We don't just panick for nonsense words. Goooo Goooo #Gikundiro

— The Daily Stunning (@thedailystuning) September 4, 2018
What's more, they are a side that score early.
They took the lead in four of their six group matches, going behind only against Gor Mahia at the Stade Regional Nyamirambo. They were very close to snatching a win at USM Alger after leading in the 28th minute, but were undone by an equaliser from substitute Mohamed Hamia four minutes from time.
They also took the lead as early as the third minute in the 2-1 win over Gor Mahia in Nairobi.
They approach games fearlessly, and score early - home or away - regardless of the opponent.
This has to be a big concern for Enyimba, who scored only once away and conceded three quick-fire first half goals away at CARA Brazzaville without responding.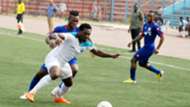 By contrast, the People's Elephant have the habit of leaving it late to respond, with only one of their five goals in the group phase scored in the first half.
They typically have more of the possession than their opponents, but fail to do anything with it and don't create enough clear-cut chances.
Rayon will surely see this as a weakness, and will aim to capitalise in the first leg. Unless Enyimba improve their slow starts, and find a way to defend against the Rwandans' threat going forward, they could be in a bad shape before the tie returns to Aba.