Indian Super League
Former ATK coach Teddy Sheringham - 'Poverty in India was staggering'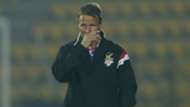 Former Manchester United forward Teddy Sheringham, who was recently sacked as the head coach of Indian Super League (ISL) outfit ATK, has spoken out about his stint in Kolkata and his perceptions of India in an interview with English newspaper Daily Mail. 
The English coach, whose stint in India lasted around six months, also revealed what went wrong at the Kolkata-based club under his reign. 
"Looking back to when I was growing up, we had our own house,' he told Daily Mail. "OK, I didn't have the best gear that the other kids seemed to have but we had our own house. That's a luxury denied to thousands of people in Kolkata.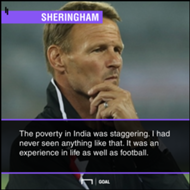 "Just down the road from where I was staying, I am seeing people that are living under a shelter, six feet by six feet. Nothing like a house. It was a shelter. And there were at least four people in each shelter as a family.
"Washing? That was done in a pond at the end of the street. Then the clothes were put out to dry in the middle of the street so that the sheets would be dry for the next night. And much of the day they would be scrambling for food. It was a real eye-opener.
"The poverty in India was staggering. I had never seen anything like that. It was an experience in life as well as football. It was memorable and I am glad I did it." 
The 51-year-old's managerial stints have largely ended in failure, at Stevenage and now ATK, but he feels the experiences have not diminished his hunger for the job.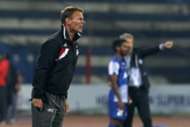 "In India, we were not far away but when your top players are out injured it is a major thing for any team. Especially when you haven't got the players in the squad to replace them. That makes it even tougher.
"In India (ATK), Robbie Keane was out for the first four games. My main Indian player (Eugeneson Lyngdoh) - my first pick in the draft — did his cruciate after two games. But has it put me off football? No. Has it soured me? No. It just gives you experience for the next job. I am very optimistic as a person." 
He goes on to state that his coaching methods were very well received by the ATK squad. 
"I have had unbelievable feedback from the players I was coaching out there," he reveals. 
"Not only the foreign boys I took out there but the Indian lads as well. I loved working with them and it is obvious they loved my style. That is encouraging to hear.
"It makes me excited for my next challenge. I enjoyed my coaching spell at West Ham but the management side is where I would ultimately like to be."