Premier League
Arsenal lacked the belief to challenge under Wenger - Cazorla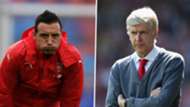 Arsenal lacked the belief required to challenge for the Premier League title towards the end of Arsene Wenger's reign, admits Santi Cazorla.
The Gunners did savour top-flight triumphs under the iconic boss, with their 'Invincibles' class of 2003-04 negotiating an entire campaign unbeaten.
A humbling fall from grace was to be endured , though, with the final two seasons of a 22-year tenure seeing Arsenal slip painfully off the pace and out of the top four.
Cazorla, who departed Emirates Stadium alongside Wenger over the summer, believes that the north London outfit were left suffering with an inferiority complex as big-spending rivals edged ahead of them.
The Spanish midfielder told BBC Sport's Football Focus : "We needed to believe in ourselves more.
"To believe that we were capable of competing with the big sides in the Premier League and not just settling for third or fourth."
Spanish schemer Cazorla, who is now back at Villarreal after bringing an injury-ravaged six-year stint with Arsenal to a close, added on the challenges faced during a troubling dip: "We needed to have made that leap to try and battle it out for the title. There were seasons where you felt like we were in with a shout but then through various circumstances it wasn't to be.
"But I think it's all about having that self-belief, that right mentality. To say 'we believe in this team, we know we have a great squad and we can go toe to toe with the big English clubs.'
"I believe that they will do that and for sure they will keep on improving in the future. They are going to have a great season, they have a great team and I wish them all the best."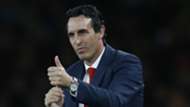 While conceding that the recent past has been tough for Arsenal, Cazorla believes that the appointment of Unai Emery has the club heading in the right direction once more.
The 33-year-old, who offered advice to a fellow countryman as he accepted a first coaching post in England, said: "I think it's a club that can improve quite a few things.
"I gave him all the information I could to try and help him out during his period of settling in and I think he's very happy and I think he's a great manager for Arsenal.
"But everyone really does have to be patient, when you think you've had the same manager for 23 years [sic], a manager who became a real symbol for the club on a worldwide scale and the fans have to show a little patience with Unai, and the team because there has been a lot of changes.
"I believe that if they do things in the right manner, Arsenal have everything required to be a massive club. I'm sure that in the coming seasons Arsenal will be making that step up in quality which will hopefully enable them to be on a level playing field and able to fight for the title and other big trophies."