Real Madrid v APOEL
APOEL out to shock Real Madrid and Borussia Dortmund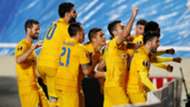 Placed in Group H alongside reigning champions Real Madrid, Borussia Dortmund and Tottenham Hotspur, APOEL Nicosia have been dealt the toughest draw in this year's Champions League.
As fourth seed, few outside of Cyprus are expecting much of the domestic champions ahead of their opening game against the current Champions League holders at the Santiago Bernabeu.
But that the capital club are such an unknown quantity could help them spring a surprise, according to winger Tommy Oar.
"A lot of people are writing us off from the group, but I think that situation helps APOEL play without fear," the Australia international told Goal.
"The Champions League is such a big thing for this club. For a team from Cyprus, playing in the Champions League with Madrid, Borussia Dortmund and Tottenham is amazing.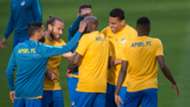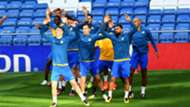 "We knew when we qualified there was never going to be an easy draw, but this one is probably the worst or best we could have been given, depending on which way you look at it. When you play in the Champions League you want to come up against these teams. That's the beauty of the competition so I think everyone is excited to play these games."
While their most recent group stage appearance did not go well – they picked up one point from a pool consisting of Barcelona, Paris Saint-Germain and Ajax – the Cypriot side have defied expectation before. Six years ago, they topped their group and reached the quarter-finals of the competition, only to suffer an 8-2 aggregate defeat to Madrid. Last season, they eliminated Athletic Club to reach the last 16 of the Europa League.
This term, APOEL had to navigate three qualifying rounds to reach the group stage and are dedicating their season to it.
After winning the Cypriot league last season, they hired Mario Been in the summer but sacked him after his third game ended in a 1-0 first-leg defeat to Romanian side Viitoril. Georgis Donis, who guided them to a league title in a previous two-year spell in charge, was brought in and they made a 4-0 recovery in Cyprus before getting past Slavia Prague and into the tournament.
The new coach has taken a more experienced approach to the Champions League so far than his predecessor did, which 25-year-old Oar believes will help when it comes to frustrating their opponents. However, he insists they are flexible enough to cause a threat too.
"[Experience] is a strength of the team," adds Oar, who was signed during the summer but has been left out of the squad for the group stage. "If you look at our last qualifier against Slavia Prague, the team knows how to win.
"Playing at home, it's often that we'll be dictating the play and really taking the game to the opposition but we proved in that game that we know how to go physical and do what's necessary to get a result. Although it was 0-0, we were quite comfortable from the first-leg result (2-0).
"Of course, the coach looks at the opposition, but no matter who we've played so far my experience of him has been that he wants to win.
"Obviously when you're playing these teams, you need to be aware of the traps and be very organised to stop them, but at the same time we have a lot of good attacking players with big pedigree who can also hurt any opposition."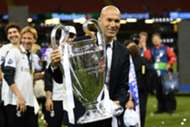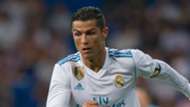 APOEL played their first league campaign at the weekend, beating Nea Salamis 4-1 and the positive display from some late summer signings could allow Donis to inject some energy and pace against the likes of Madrid, Dortmund and Spurs.
Roland Sallai, 20, looked lively on the wing and opened the scoring on his debut while Norwegian winger Ghayas Zahid and right back Praxitelis Vouros, both 22, also featured for the first time.
Although they open their campaign with a trip to the Santiago Bernabeu to take on the European champions, it is at home they will look to do most damage.
Anderlecht were the only side to beat them in the GSP Stadium in all competitions in 2016-17, and Oar feels their home form will be key, where even against European giants they may feel the weight of expectation from the crowd.
"Cyprus is a bit of a fortress," Oar says. "It's a difficult place to come. We know the group will be difficult and we'll have to play extremely well, but in the past teams have found it difficult here.
"When I got here, the one thing that surprised me about APOEL was the expectations of the fans. Every year they expect you to reach the Champions League.
"I knew a lot about the club, but it's so ambitious and with that comes a lot of expectation of a player. It's great to play for a club that has these ambitions."