Aizawl
Aizawl FC's amazing journey to be a Bollywood movie starring Ajay Devgn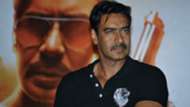 Aizawl FC won hearts as they clinched the 2016-17 I-League title in April after a hard fought season under Coach Khalid Jamil. The unbelievable success of the Reds from the northeast, after being termed as massive underdogs at the start of the season, was picked up by various media news outlets all over the world.
As per reports, this successful journey under their Indian coach will be made into a Bollywood movie titled 'Zero to Hero' starring none other than Bollywood superstar Ajay Devgn in the lead.
This comes at a time when the future of I-League champions remains unclear due to recent news about omission of the champions from the top tier of Indian football.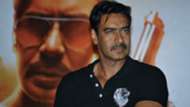 Aizawl FC protests over uncertain future
According to Aizawl FC owner Robert Romawia Royte, Ajay Devgn will be playing the lead role of Jamil in the movie. The movie is said to focus on the journey of Khalid Jamil whose phenomenal job at the club has not gone unnoticed by the footballing world.
Royte made the disclosure while speaking on the occasion of World Aids Orphans Day organised by a local NGO in Aizawl, on Saturday.