Gaming
VOTE NOW | Salah, Ronaldo or Muller? Who resembles more to RUIN of Call of duty: Black Ops 4?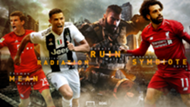 Which one of these midfielders resembles the characteristics of RUIN - the Specialist character in Call of Duty: Black Ops 4.
Next on the list of polls we ask you to help us identify the athlete who is the closest look-alike to specialist character – RUIN in COD: Black Ops 4.
Ruin's combo powers of grapple and his shockwave ground and pound is nothing fancy but gets the job done when needed – just like a good player who can balance force with average firepower, relying on that Gravity Slam finisher.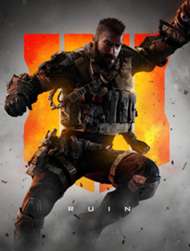 Mohamed Salah: Just like Ruin, Salah is not that special at first glance but once he turns the burners on, it's just remarkable. A perfect pass and go player drawing defenders, creating gaps with full of energy up front.
Cristiano Ronaldo: At 33, the Portuguese looks far from fading away as he masters his moves with and without the ball, scoring the occasional 1+ goals in a given match – Ronaldo has been the difference maker in any squad he played in.
Thomas Müller: The Bayern mainstay might not be named among the fastest or the most technical but what sets him apart is his positioning and reading of space; his ability to pick a pass early and drift between the lines to elude his markers.
That said, now it's your time to vote on the player that best matches with Ruin? Vote below: