World Cup
Trophy Lager: Why England believe they can win it
11:00 AM GMT+4
24/06/2018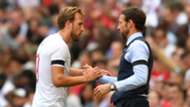 As each global tournament approaches, England are potential favourites but fail to live up to that tag. However, after going through the qualifying phase unbeaten and finishing top with a very young and vibrant squad under the watch of 45-year old manager and former player Gareth Southgate, things could be different.
Ranking:
England are currently ranked 12th in the world, moving one place up ahead of the likes of traditional powerhouses Uruguay, Mexico, Colombia, Netherlands and Italy. They've been usually a top 10 side and look certain to claw their way back there.
Road to the Trophy:
The 1966 world champions are drawn in Group G alongside top dogs Belgium, Tunisia and debutants Panama. They had already recorded a 2-1 opening win against the Tunisians and though it was a hard fought victory that was decided late, it only shows the resolve of the present England squad not to give up till it's over.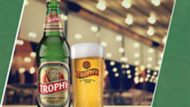 Form:
England had one of the most intense preparations towards the tournament by playing firendlies against top guns that included Germany, Brazil, Italy and the Netherlands. They went unbeaten against them all and kept clean sheets too.
Star Player: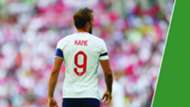 As stated earlier, it's a new breed of England players and the man leading them is Harry Kane. The 24-year old has been a hit since becoming a regular fixture in the Tottenham Hotspur squad in 2014 after a couple of previous loan spells. The Spurs academy graduate has an impressive 140 goals for the London outfit and he's channelled them into the national too with 15 goals in 25 appearances.