Selangor
Subahan to step down as Selangor president
11:15 AM GMT+4
30/05/2018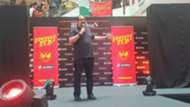 ---
BY        ZULHILMI ZAINAL       Follow on Twitter
---
Selangor president Datuk Seri Subahan Kamal has announced his intention to step down from his post along with his deputy, Datuk Seri Shahril Mokhtar, according to the online edition of the New Straits Times.
"Yes, I will inform the affiliates on Thursday of my intention to step down. Currently, I have a lot of commitments as I am also the president of the Malaysian Hockey Confederation (MHC) and deputy president of the FA of Malaysia (FAM).
"In hockey, I want to focus on helping Malaysia qualify for the Olympics in Tokyo in 2020. Apart from my commitments in sports, I also have to focus on my businesses," he was quoted as saying on Tuesday.
Subahan had been elected to the post back in February 2017, after the association cut ties and financial dependence on the Selangor state government.
Last season, the Red Giants finished their Super League campaign in sixth place while reaching the Malaysia Cup quarter-finals. This season, Selangor are currently in ninth place in the league, while they have reached the FA Cup semi-finals.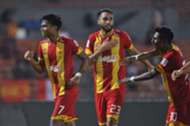 Selangor. Photo from FMLLP
"I do not agree that we are not doing well this year. We may be ninth currently in the standings, but I believe the team will be in the top-six at the end of the season.
"Furthermore, we are in the FA Cup semi-finals and if things go well, the club may just make the final and win it," he told the New Straits Times.
Now it is rumoured that Subahan's post will be taken over by Tengku Amir Shah Sultan Sharafuddin Idris Shah, the Crown Prince of Selangor, when the association holds an extraordinary general meeting to elect a new president.
As a result of the resignation, a group of Selangor fans have stepped up their campaign to push for fan ownership of the 33-time Malaysia Cup champions, a mode of football team ownership that has never been undertaken in the country.