Opinion
Kane's new contract proves United not the draw they once were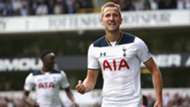 ---
COMMENT
---
By signing Harry Kane to a long-term contract on a reported six-figure weekly sum, Tottenham Hotspur proved they are willing to walk the walk in order to keep their team together. Time was that Spurs players would have had one eye on the horizon and plotting their next move to a serious title-chasing club once they accomplished all they could at White Hart Lane.
The likes of Teddy Sheringham, Michael Carrick and Dimitar Berbatov might well have been favourites at Tottenham, but when Manchester United came calling they had no qualms about moving on. Sheringham and Carrick won the Champions League with United and multiple Premier League titles, while Berbatov also has two league titles to his name from his time at Old Trafford.
Chelsea sweep PL monthly awards
One of the reasons why Spurs have been unable to stay among the Champions League mainstays is their willingness to entertain a sale. Down throughout the years it demonstrated that the club could not guarantee the conditions – or the pay – for top class players to win trophies. Too often good Spurs teams were broken up. Although plenty of money was banked from the sales of Luka Modric and Gareth Bale to Real Madrid precious little of it  was spent well. Now, with Mauricio Pochettino in charge, Spurs are taking the next step.
Kane is among 10 first-team players to sign a new contract this season with important components of the side like Jan Vertonghen, Dele Alli, Kyle Walker, Eric Dier and Christian Eriksen also signing on for the long term.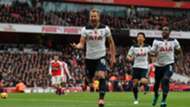 "From my point of view, as long as the club's always progressing and has got a vision and going forward, then I'd love to do that [stay for the rest of my career]," Kane told the club's official website last week. "At the moment, that's the case, so there is no reason for me to move anywhere else. My ambitions at Tottenham are to win trophies. Premier Leagues, Champions Leagues. We've got to aim high, we have everything in the right place."
Pochettino was pictured eating lunch with Sir Alex Ferguson in May and it was widely reported that the Argentine was in the box seat in the search for United's manager. He too ultimately decided to throw his lot in with Spurs. The message is that Spurs are willing to invest in order to convince their top stars that their interests are best served in North London.
Kane – the best English striker – is deserving of the higher wage with national team partners Daniel Sturridge and Jamie Vardy making more money at their respective clubs. No English player has scored more goals in 2016 than Kane who has seven goals in nine league games this season.
In days gone by when United were superior and looking down on Tottenham, Kane would have been tailor-made for them. His combination of deft creativity and solid hold-up play – not to mention his dead-eyed consistency in front of goal – would have served Jose Mourinho's side well. It's well known that United were keen to add the 23-year-old to their ranks and were watching Kane's contract talks with Spurs very closely until their conclusion last week. That he signed a new deal is another crushing blow to United's self-esteem.
The 20-times champions are muddling along with a 35-year-old Zlatan Ibrahimovic up front as a stop-gap signing and there is a requirement for a world-class centre forward in the long run. The reason they are shopping at that end of the market is that the best talents are ignoring them, as Kane has again proved.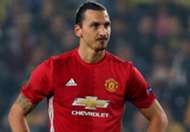 Leonardo Bonucci, Sergio Ramos, Toni Kroos, Neymar and Gareth Bale are just some of the names linked with United who ultimately decided against playing for them. United is no place for players like Kane these days. There are no guarantees of success currently, with Mourinho incapable of putting a sequence of decent results together. United appears to be a crumbling empire and it will take something pretty special to restore them to their perch. They are a club trading on past glories to represent them at the moment would be to represent them at a low point in their history. Kane doesn't deserve that.
With their new 61,000 capacity stadium and their ability to compete for Champions League places where United cannot, Tottenham are showing that they are a better choice for players like Kane.
"You see the stadium being built every time we come here, little by little. It's exciting. We've got everything in place to be one of the top clubs in Europe," he said. "That's the aim, that's my goal and I'm sure it is the club's too. I'm happy here, I feel the club's progressing, we've got a great manager who I believe in a lot and the players believe in a lot, the stadium, the training ground, they are exciting times. There was no hesitation about signing a new contract."
The conditions are optimised there with a coach who has a blueprint he believes in and a clutch of excellent players committed to the cause. Stability is not in ready supply at Old Trafford and that is one of the keys behind Tottenham's recent consistency. Spurs are the better club right now and it makes sense for the best players to choose them instead of United.