Super League
Selangor's Johan on fan membership, lower ticket prices and Satiananthan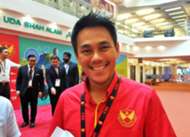 ---
BY        ZULHILMI ZAINAL       Follow on Twitter
---
In spite of the Selangor FA (FAS) internal dispute that has been taking place over the past month, the association has nevertheless been hard at work preparing for the 2019 season, as well as their future direction.
Upon his election by the association members back in July, president Tengku Amir Shah Sultan Sharafuddin brought along a number of new officials to assist his efforts in introducing changes and reforms to how the organisation is run.
One of them is Johan Kamal Hamidon, currently the association's secretary-general. On Wednesday, Goal sat down with him to find out FAS' plans for the near future.
Among the most recent introductions made by the association recently is fan membership, which they promoted in an event that was held in Hulu Selangor last Sunday.
Kami kini membuka pendaftaran untuk menjadi ahli penyokong rasmi @FASelangorMy . Boleh datang ke booth kami sekarang dan zahirkan sokongan anda kepada Red Giants.

Anda juga dapat membeli barangan rasmi Selangor FA hari ini dengan harga terbaik. pic.twitter.com/ND7cCAMITK

— FA Selangor (@FASelangorMy) November 18, 2018
According to Johan, the main reasoning behind the membership drive is to better understand the Red Giants' fans.
"It's not so much a membership card, than it is a loyalty card," he began. "What it is to us (FAS) is an avenue to be closer to the fans. The card will allow the fans to receive benefits that are exclusive to the card holders, as well as to have a say on certain matters. It's a platform that allows us to communicate with them directly, for example through newsletters.
"[Fan] data is of utmost importance to us, and having it will add value to the club as an organisation. We don't have that currently, we don't have a clue as to who our fans really are."
Not content with simply offering membership, FAS will also start offering online match tickets at a subsidised price, as well as season passes, beginning in the 2019 season.
"We will be subsidising online ticket purchase next year. I think previously it was RM 18 (around USD 4.50) for a ticket, but if you're a member, you can buy it for only around RM 12. These are among the small ways that we are trying to incentivise fans' attendance.
"But the fans need to be a membership holder in order to purchase a season pass. We're doing it in such a way that they need to be a member first before they can get access to the benefits or competitions. We are concerned with affordability because we want them to come (to matches).
"Purchasing the season pass will also give them preference when it comes to purchasing tickets to final matches, as a mean of rewarding their loyalty."
"It had been offered previously by the previous management, but they did not understand what the fans want, which is affordability. It was around RM 300 if I'm not mistaken, which is very expensive. No one wanted to buy it!
"You have to show that whatever you're selling is of value. Ours is affordable, and we're tying it up with merchandise as well. But more importantly, when fans compare the prices, the season pass is going to be 50 per cent cheaper than if they were to buy over-the-counter tickets," noted Johan.
But apart from attracting more of their current fans to attend matches, FAS is also intent on creating a new generation of fans, by engaging with school children in the state.
"We are planning an outreach programme whereby we provide free match tickets to pupils. We want to get 1,000 new fans in every match from the initiative.
"The idea is to go from school-to-school in Klang and Shah Alam to give them the free tickets, in the hopes that we will have visited 40 or 80 different schools by the end of 2019. This is a long-term drive, but hopefully if the team does well, the full effect can be already seen in the 40th week!
"That's another thing we're trying to change; FAS has not attempted to create new fans previously, with the support for Selangor traditionally handed down by parents to their children. We're now attempting to create new fans, by exposing them to the matchday experience at the Shah Alam Stadium," said the former Malaysian overseas student union board member.
But he acknowledges the notion that fan satisfaction and attendance in Malaysian football are linked very closely to the team performance and achievements, and it is for this reason that the association is going with an experienced head coach for the coming season.
Although Johan declined to confirm nor deny the rumour that the club will appoint former Malaysia and Felda United boss B. Satiananthan as their head coach for next season, he confirmed that they will be going with a proven name, in order to provide more time for the behind-the-scenes changes to take effect. (On Thursday, the club announced the appointment of Sathianathan). 
TEMUBUAL EKSKLUSIF KETUA JURULATIH FA SELANGOR DI FACEBOOK LIVE

Ikuti pengenalan rasmi & temubual ekslusif bersama ketua jurulatih baru Selangor FA secara LIVE di Facebook FA Selangor pada JAM 3 PTG ESOK, 23 NOV 2018.

Follow Facebook rasmi FAS di sini: https://t.co/24Mi9LYj8s pic.twitter.com/E6UuXsnnOb

— FA Selangor (@FASelangorMy) November 22, 2018
"In Malaysia, the simplest way to maintain match attendance is to look after the team performance. Tengku and I have only been here for three, four months. We need to learn the trade, but we understand that fans are not patient, they need to see immediate results.
"That's why we're bringing in a coach who we think can buy us that time. He is highly experienced and knows local football well. He can produce results while Tengku and I try to figure out what to do next," he explained.
At the same time, revenue generation is at the heart of what the new FAS administration is doing at the moment, and that includes a new kit deal next year, which will see them partnering up with a different kitmaker.
"We're close to signing a deal with a sports clothing manufacturer, and the deal will see them giving us a certain amount of money every year, for three years. This, on top of a small sum for every shirt that is sold. This is a good deal, something that was never offered to us previously.
"It's not a big amount, but we need to start small. For example, for every membership card we make around RM 5 from it. But if we have 20,000 members, we can make RM 100,000.
"Maybe we make RM 1 million in the first year, so we grow that in the following season, so that in five years' time we'll be able to make RM 5 million. That's the idea," noted the 31-year old official.
He added that the membership will cost RM 20 annually, with the registration to be launched soon, while the season pass price will be decided on later.
Part 2 of the interview, to be published later this week, will touch on the club's plans on youth development and its technical direction.​
Follow Goal Malaysia 's Instagram account to see photos and watch videos from the AFF Championship!