Alexandre Lacazette
Ronaldo and Messi feature in Premier League target Lacazette's dream team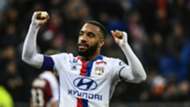 Premier League target Alexandre Lacazette has revealed his ultimate XI, with Lionel Messi and Ronaldo spearheading his team.
The Lyon striker, who scored 37 goals last season, is reportedly being chased by Arsenal, Manchester United and Liverpool, although his club are thought to want at least £35 million.
Future cloudy for Ozil and Sanchez
During a Facebook Live for Eurosport, the 25-year-old mentioned some legends of the game as well as a former team-mate on the way to creating his dream team.
---
GIANLUIGI BUFFON
---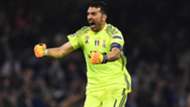 It was hardly going to be anyone else in goal. The 39-year-old Juventus stopper kept 21 clean sheets last season to prove that he is still one of the best keepers in the game even at his age, and will easily go down as one of the greatest players ever after a glittering career that has included eight Serie A titles.
---
DANI ALVES
---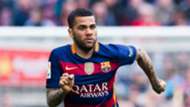 Despite leaving Barcelona on a free transfer last season at age 34, Dani Alves has shown no signs of slowing down at Juventus.
Jesus not holding Otamendi grudge
Injuries meant he only played 33 times in all competitions last season, but his deployment in right midfield gave the Brazilian a new lease of life as he stormed to the Serie A title and Coppa Italia.
---
SAMUEL UMTITI
---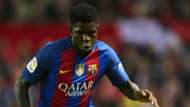 Umtiti was signed by Barcelona for around £21 million last year after five seasons in the first team at Lyon, where he played with Lacazette. The 23-year-old impressed in first campaign at Camp Nou, playing 25 league games and rotating with Barca mainstays Gerard Pique and Javier Mascherano.
---
SERGIO RAMOS
---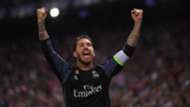 A man who can play anywhere along the back four is a manager's dream, so Ramos' inclusion in this squad was almost a given. Captain of both club and country, Ramos played 44 games for Los Blancos last term and scored ten times, whilst Real also had the fourth-best defence in the league.
---
MARCELO
---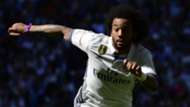 The Real Madrid left-back is probably the best in his position in world football right now, with both his attacking and defensive ability being something to behold.
Liverpool interested in Mbappe
Marcelo also helped his side to win La Liga and the Champions League last season, averaging one assist in every three games in the league.
---
ANDRES INIESTA
---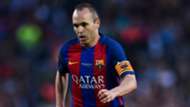 Arguably the catalyst of Barcelona's success in the last decade or so, along with Xavi and Lionel Messi, Iniesta never seems to have a bad game. The driving force that allows his side to play so freely, he also scored the winning goal in the 2010 World Cup final and has won every major honour for both club and country.
---
RONALDINHO
---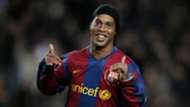 One of the most technically-gifted players of all time, Ronaldinho registered many famous moments across his career. From pioneering the elastico move to scoring 20-yard toe-pokes in the Champions League, and winning FIFA World Player of the Year twice, the master of dribbling was rarely bested by any defender he came up against.
---
ZINEDINE ZIDANE
---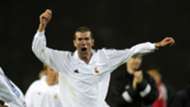 Scoring probably the best Champions League final goal of all time when he volleyed home Real Madrid's winner in the 2002 tournament was one of many moments that stands out in Zizou's career.
Arsenal and Chelsea chase Sokratis
Similar to Ronaldinho, Zidane was able to leave defenders for dead with deft touches and seemingly impossible passes, using both his left and right foot equally well.
---
LIONEL MESSI
---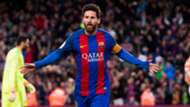 507 goals in 583 games for Barcelona says it all, really. In 2012, at just 24 years old, Messi scored 91 goals, a Guinness World Record for most strikes in a calendar year, and broke the club record for most competitive goals with 233.
The five-time Ballon d'Or winner also has eight La Liga titles and four European Cups to his name, cementing his place in folklore with even more to come.
---
THIERRY HENRY
---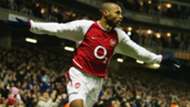 When Henry got the ball, you just never knew what he was going to do next. His 353 goals for Arsenal included a backheel and an audacious turn-and-volley, with a stunning solo goal at Real Madrid's Bernabeu sprinkled in for good measure.
Even playing for New York Red Bulls in the later stages of his career, Henry proved he still had that sense of ingenuity when he scored directly from a corner.
---
RONALDO
---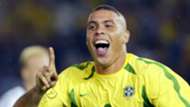 They say the original is always the best and, although that one is certainly up for debate, there is no doubt that Ronaldo warrants his spot in this team. The Brazilian scored 347 career goals for club and country, with 15 coming at the World Cup finals, and was able to use both his feet equally well whilst being one of the few players donning the shirts of both El Clasico teams.
The only thing questionable about Ronaldo was his hairstyle!