Opinion
Red hot World Cup tickets will guarantee African teams $12.5million windfall
African Football Business Column
Two back-to-back games this weekend will push five African teams closer to qualifying for the 2018 Fifa World Cup and a guaranteed $12.5million package. It is a lot of money considering the tough economic realities in many countries across the continent. Any forward thinking Federation would love to get its hands on such an economic lifeline to prop itself up for the next few years.
It has been widely reported that Fifa will increase its pay out to World Cup teams by 22 per cent next year. This means that it will pay a sum of $2.5million as preparation fees for each team that qualifies for Russia 2018. This is enough money to offset some debt for the qualifying campaigns of many African teams.
Last year, a Nigeria Football Federation official told me that it costs at least 200million Naira (about $552,000) to play each of their qualifiers. This includes flight ticket refunds for players who come in from across the world, bonuses, accommodation, charter flights and other miscellaneous fees.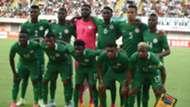 While the Fifa preparation fee would go a long way to make up for the cost of qualifying, it does not completely offset the estimated $4.4million spent in prosecuting the eight games. However, the potential guaranteed sum of $10million as group stage money would ensure top funds for the Federation. Reaching the Round of 16 will guarantee $12million.
The money will be used to pay agreed players' qualification bonuses, a bone of contention for many African teams at several tournaments in the past. The qualifying FAs would also be able to use some of the funds to develop their youth teams as well as the domestic game.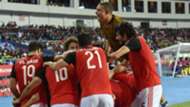 Apart from the money that will come from Fifa, African teams can also look forward to an increase in sponsorship fees if they qualify for the World Cup. Many teams have built-in terms in their contracts with sponsors that will guarantee bonuses if they qualify for the World Cup. New sponsors will also be attracted by the glitz of associating themselves with a team headed for the Mundial.
The economies of the five African countries that qualify will also be stimulated with funds from advertisers during the tournament. Fifa partners, national team sponsors and other advertisers will open up their wallets in order to get on the festive train during the competition thereby enriching media houses and advertising agencies.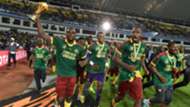 Nigeria and Cameroon will serve up a huge pair of matches in Group B that could tilt the Super Eagles towards Russia. The 2013 African champions take on the reigning champions first in Uyo before travelling to Yaounde for the return leg against the Indomitable Lions. Both teams have not played a competitive game since 2004 at the Africa Cup of Nations in Tunisia. With Nigeria leading the group on six points, these matches will create reverberating excitement across the continent with a lot of money at stake.
Egypt could also make a big push towards their first World Cup in 28 years when they take on Uganda over two legs. The Pharaohs, who lead Group E with six points, will host the Cranes first in Cairo on Thursday before travelling to Kampala for the return leg on September 5. They stand a huge opportunity of returning to the World Cup since 1990.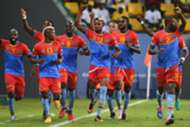 The Democratic Republic of Congo and Tunisia are tied on points at the top of Group A and the winner of the pair of matches will most likely be on the verge of reaching Russia. The DRC has not been to the World Cup since 1974 and would fancy a pop at the big money this year. While Tunisia last played at the tournament in 2006, they would hope to end their 12-year absence at the World Cup.
Groups C and D are still quite open and would very likely go on until the final round of qualification on November 6.
The World Cup is beyond national pride, it is about money that comes with qualifying. So when the matches take place this weekend, it is important to have a healthy perspective that teams are not just chasing one of five places, they are on a hunt for some cool cash.