Opinion
Nigerians will get unrivalled World Cup hospitality packages, says Integral's Abimbola Ilo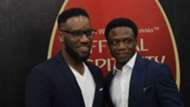 Integral Managing Director Abimbola Ilo has assured Nigerians of a lip-smacking 2018 World Cup hospitality experience.
His outfit (Integral) is the exclusive sales agent of the 2018 Fifa World Cup hospitality programme including guaranteed match tickets thanks to their success at the 2010 and 2014 editions.
Fifa hospitality programme offers clients guaranteed match tickets bundled together with a wide range of services such as facilities at the stadiums (including private suites, lounges and marquee tents), gourmet catering, preferential parking, entertainment, and gifts.
"Integral is a dominant agency in Nigeria focused on sports and entertainment. We work across all level chains in sports for media rights, to sponsorships and corporate hospitality as well," Ilo explained to Goal.
"You can verify our services on Fifa.com, Integral is the exclusive sales agent in Nigeria, authorised for the official hospitality programme for the Fifa World Cup in Russia.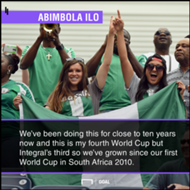 "We've been doing this for close to ten years and this is my fourth World Cup but Integral's third so we've grown since our first World Cup in South Africa 2010. I think we did a commendable job in Brazil 2014, where we had over 500 guests as well.
"We've seen a change over the last five to seven years, this is a major part of our business and clearly Nigerians are really keying into the sports stories. In the Premier League, we have clients that go every other weekend which is very interesting."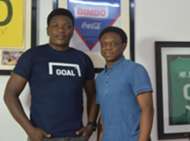 "We were formally invited for the World Cup draws in Russia because we are the exclusive and official hospitality sales agent in Nigeria," he continued.
"What we did immediately after the draws in December was an inspection tour across all the cities where Nigeria will be playing their games. We have plans to also go back again in April to do the final checks and get everything ready before the kick-off of the tournament on June 14.
"Russia is very big, full of culture and history. Don't forget that Russia is a very large country and truly diverse because we've got in a one end close to eastern Europe and right at the other end, you are in Asia.
"Our prices for the World Cup hospitality packages start from $595, of course, it's a dollars price because it is a Fifa product. So it is a global product and it is the same all over the world but our packages start from $595."
To ensure football fans across Nigeria receive the first release of information on travel packages, they should register their interest by sending their requests to Deolu Lamikanra (deolu@integralsande.com) or (hospitalityrussia@integralsande.com)