UEFA Europa League
Mimic warfare? Greco-Turkish Europa League clash shows that football can and will unite
12:00 PM GMT+4
09/03/2017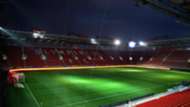 ---
COMMENT
---
The beauty of the open draw in tournament football is that you never know what you're going to get. Yet sometimes it can feel like the hand of history is at work, intricately weaving an intriguing new narrative. 
Move over Messi - This is Neymar's night
That's how fans of Olympiakos and Besiktas would have felt when Patrik Andersson paired the Greek champions with the Turkish giants in the last 16 of the Europa League. 
The presence of Premier League behemoths Manchester United in the competition is sure to capture the imagination of those who are paying attention, while clashes between powerhouses such as Lyon and Roma, or the all-German stand-off awaiting Borussia Monchengladbach and Schalke are equally exciting prospects. 
But the Greco-Turkish encounter is arguably the most interesting tie as the various teams battle to whittle 16 down to eight. 
Both sides come into the game at the top of their national leagues but, while Besiktas enjoy the comfort of consistency with five straight wins under their belt, Olympiakos are without a manager, having inexplicably dispensed with former Portugal boss Paulo Bento earlier this week.
However, the intrigue of this clash does not really arise out of the sort of prosaic themes that too frequently accompany many aspects of modern football.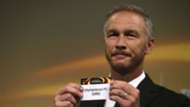 Historically, relations between Greece and Turkey have been fraught, with social, political and religious divisions, which have their roots in ancient times, stretching right through to the 21st Century; an age-old problem, so to speak. 
So, when Andersson selected Olympiakos and Besiktas as foes in Nyon back in February, there were echoes of this particular historical conflict, which actually prevented the two teams from playing against each other in the European Cup back in 1958. 
Verratti: Barcelona players told me it was over
With political tensions heightening in the Aegean theatre, the Greek side emphatically refused to play in Istanbul, subsequently allowing their Turkish counterparts a bye into the next round, where they lost to eventual victors Real Madrid. 
Times have changed though, and, as it happens, the March 9 game in Piraeus will be the first ever competitive meeting between the clubs. It is not by any means the first time Olympiakos have been paired with Turkish opposition. Remarkably, however, it is the second time this season alone, after drawing and eventually overcoming Osmanlispor – affectionately known as The Ottomans - in the last round.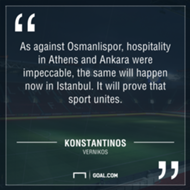 George Orwell once disparagingly referred to international sporting contests as "mimic warfare" suggesting that they inevitably lead to "orgies of hatred" but the feeling from Olympiakos and Besiktas could not be further from this notion.
After learning the identity of their last-16 opponents, Olympiakos' Director of International Relations Konstantinos Vernikos was mindful of history when he suggested that the game can show the capacity of football to bring people together. "It is not very common to draw an opponent from the same country in two consecutive draws," said Vernikos. "I think that, as against Osmanlispor, hospitality in Athens and Ankara were impeccable, the same will happen now in Istanbul. It will prove that sport unites." 
Indeed, Besiktas and Olympiakos have been to the fore in terms of fostering good relations in recent years, playing friendly games against each other in 2015 and 2016, and, at the Europa League draw Besiktas board member Erdal Torunogullari was keen to emphasise the connection that had been established between the two teams, joking that he would have preferred to meet later in the competition.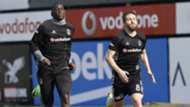 Nevertheless, even after all the positive rhetoric from club officials, some concerns clearly remain ahead of the tie, with both clubs agreeing, with the backing of UEFA, not to permit any away fans at either of their home games. Such a decision betrays a sense of unease regarding the potential for a flare up of supporter violence, which could land both clubs hefty financial penalties, but it also encapsulates the oft-fragile nature of international diplomacy. 
Despite the unique backdrop of the match, historical considerations are a million miles away from the minds of the players, who remain focused on the game itself. "The Olympiakos matches will be very difficult," said former Chelsea striker Demba Ba, who will be among those attempting to assert Besiktas' claim for a place in the next round. "But we have a very good advantage: we have developed a habit of winning. We need to continue this habit."
Every now and then these games come along, bringing with them the opportunity for football to play its part in the development of a particular strand of the world's social fabric. And, with luck, new narratives will eventually unfold.