Manchester United
Life's a pitch, but Mourinho's Man Utd must show their mettle in Rostov
12:00 PM GMT+4
09/03/2017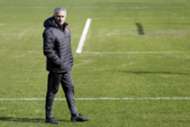 ---
COMMENT
---
"It's hard for me to believe we are going to play on that field - if you can call it a field." It is fair to call Jose Mourinho's verdict on the Olimp-2's pitch for Manchester United's clash with Rostov on Thursday was pretty damning.
Key stats from Barca's great escape
The Portuguese even had his backroom staff out taking pictures of the surface at one point and when the time came for his side to train on Wednesday they did so on one of the few small areas where grass was largely evident.
They have, of course, found themselves in a similar situation in the past 12 months. The tour of China last summer was truncated after the cancellation of their proposed Manchester derby with neighbours City in Beijing. Then, as now, the state of the pitch and its prospective danger to players was the main concern.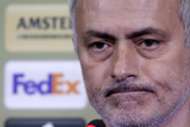 "The pitch is very bad. So if you ask me my objective for the match, I only have one," he said in Beijing, "to take the players home safe without any kind of injury." But despite Mourinho's best efforts, there will be no cancellation this time around. United face a stubborn Rostov outfit in the first leg of their Europa League round-of-16 tie, knowing that the pitch will not be to their liking.
Neymar certain Messi will re-sign
It will probably play a part in the manager's selection, with Henrikh Mkhitaryan's injured hamstring unlikely to be tested on an uneven and unpredictable surface that will not allow the ball to run true. And it may well alter his approach tactically, with a bobbly ground far from conducive to United's fluid natural style.
But this is where United have to be professional. Just as they went to Odessa in December to face Zorya Luhansk on a rock-hard pitch and got more than just the draw they needed to progress, winning 2-0, Thursday demands that they simply get on with the job and get out of there with a positive result.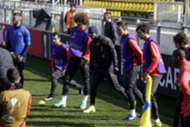 There have been enough negatives surrounding United this week, with Zlatan Ibrahimovic's three-match suspension, the loss of two points to Bournemouth and the latest spate of Paul Pogba-bashing even before they arrived in Russia and saw the state of the Rostov pitch. Now is the time to show they can deliver in the face of adversity.
When Mourinho took over at Old Trafford, many people believed United would become a far more obdurate, uncompromising outfit. That has not been the case, but this is a chance for the 54-year-old to prove he can still send out his teams to get a job done whatever hand they are dealt.
The performance in Rostov will tell us a lot about Mourinho's Manchester United.