Ghana
Konadu comfortable working with Kwesi Appiah than Avram Grant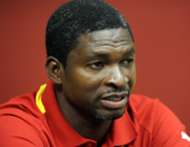 Ghana assistant coach Maxwell Konadu has admitted that he prefers working with a local coach than a foreigner.
The former Asante Kotoko manager was appointed as Kwesi Appiah's deputy in 2012 and has since being at post, working with Avram Grant between 2014 and 2017.
He says the former Chelsea boss was difficult to work with due to his different approach.
"The difference between working under a local coach and a foreign coach can be clearly seen. It was a bit difficult under the foreigner [Avram Grant] than working with a local coach [K.Appiah]," Maxwell Konadu told Nhyira FM.
"A foreign coach always wants to bring on board their own people and no matter how hard you work under them, they feel unsatisfied and hence the work is difficult under them.
"Working with a local coach [Kwesi Appiah] is always very smooth since he understands the local terrain and what to do to make you always work hard. There is always understanding between the coaches when both the head and assistants are local so I think I am happy with Kwesi Appiah. I was even in contact with him while he was with Al Khartoum in Sudan so it clearly shows that we understand ourselves," he added.
Konadu was asked about the alleged rift between the Black Stars captain Asamoah Gyan and his deputy Andre Ayew.
"I think the relationship between Gyan and Andre Ayew can be likened to Lionel Messi and Neymar Jr during the time the Brazilian was at Barcelona.
"They are all matured and good players and have their own friends but none is an enemy to the other. They may not be moving together but they're also not fighting," he added.
Ghana will welcome Burkina Faso in the second leg of the Chan qualifiers on Sunday and Konadu is optimistic of victory.
"We're prepared for the game and surely, we'll make amends and qualify to the tournament. The 2-2 scoreline in the first leg was good for us and we'll build on that to make Ghanaians happy."