Transfers
Keane admits to Man Utd 'temptation' after making £30m Everton move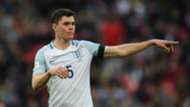 Michael Keane admits there was a "temptation" for him to return to Manchester United before sealing a £30 million move to Everton.
After proving himself as a Premier League performer at Burnley, while earning senior international recognition with England along the way, the talented centre-half was expected to be involved in a big-money deal this summer.
United were reported to have headed the queue for his signature for some time, as they contemplated bringing a former academy graduate back to Old Trafford.
Man Utd to make £7.5m from Keane deal
They were, however, to land Victor Lindelof instead and despite the lure of a second stint at the Red Devils, Keane has opted to further his career at Goodison Park.
He told Sky Sports on that decision: "Of course it was a temptation [to rejoin United].
"It's your boyhood club but you have got to take your heart out of it sometimes and think what's best for you, and I feel as if this is the best place for me to come and continue my development.
"It's a club with such big history and a great fan base so I can't wait to pull on the shirt and play for this club."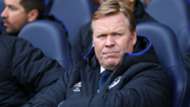 Keane has also revealed that the presence of Ronald Koeman at Everton helped to lure him towards Merseyside, with the 24-year-old looking forward to working under the legendary former Barcelona defender.
He added: "I have been fortunate enough that in the clubs I have played in the past, the manager has played in my position as well, and I feel like he was a very classy centre-half so he can still teach me things.
Keane career compared to Pique
"I want to develop. I am only 24-years-old, which is young for a centre-half, but I feel how much they wanted me was a big factor as well."
Keane has just 57 Premier League appearances to his name, but has shown in that time that is more than capable of holding his own among the English top-flight elite.