Outshining Pogba in Premier League, now extraordinary Kante must take chance for France
---
COMMENT
---
If the votes were cast at this instant, there is little doubt that N'Golo Kante would sweep the board for the Premier League Player of the Season prizes. International colleague Paul Pogba, who made a much-heralded move to Manchester United from Juventus last summer, however, would be trailing in his wake.
Hazard to snub Madrid for Chelsea stay
It is interesting, then, to ponder why Kante's place in the France national side has always been barred by the world's most expensive player. 
While the Chelsea midfielder is now considered in England to be one of the best anywhere in the world in his destructive role, he was appreciated first in his homeland, though he has never attained the kind of presence that Pogba – who has never played a Ligue 1 match – has enjoyed.
In part, this is due to the distinct demeanours of the two players. Pogba is considered to be the archetypal footballer of the modern age – as visible (some would even claim more so) on social media as he is on the pitch. By contrast, Kante is discreet off the field, in searing contrast to his presence on it.
To date, Pogba has dominated almost without question, though Tuesday's friendly with Spain offers Kante a real opportunity to strike a blow in his favour as the Manchester United man misses out due to injury.
Courtois is Madrid's top target
"Is he a 'boss' at heart? I don't think so. He's an extraordinary soldier, a warrior, but he doesn't have the personality nor the stature of a leader," World Cup winner Frank Leboeuf told RMC.
"With Kante on the bench, you don't have a problem. With Pogba on the bench, you perhaps have a problem. There is a phrase that sums up Kante exactly: 'Kante is the motor, but not the pilot.'"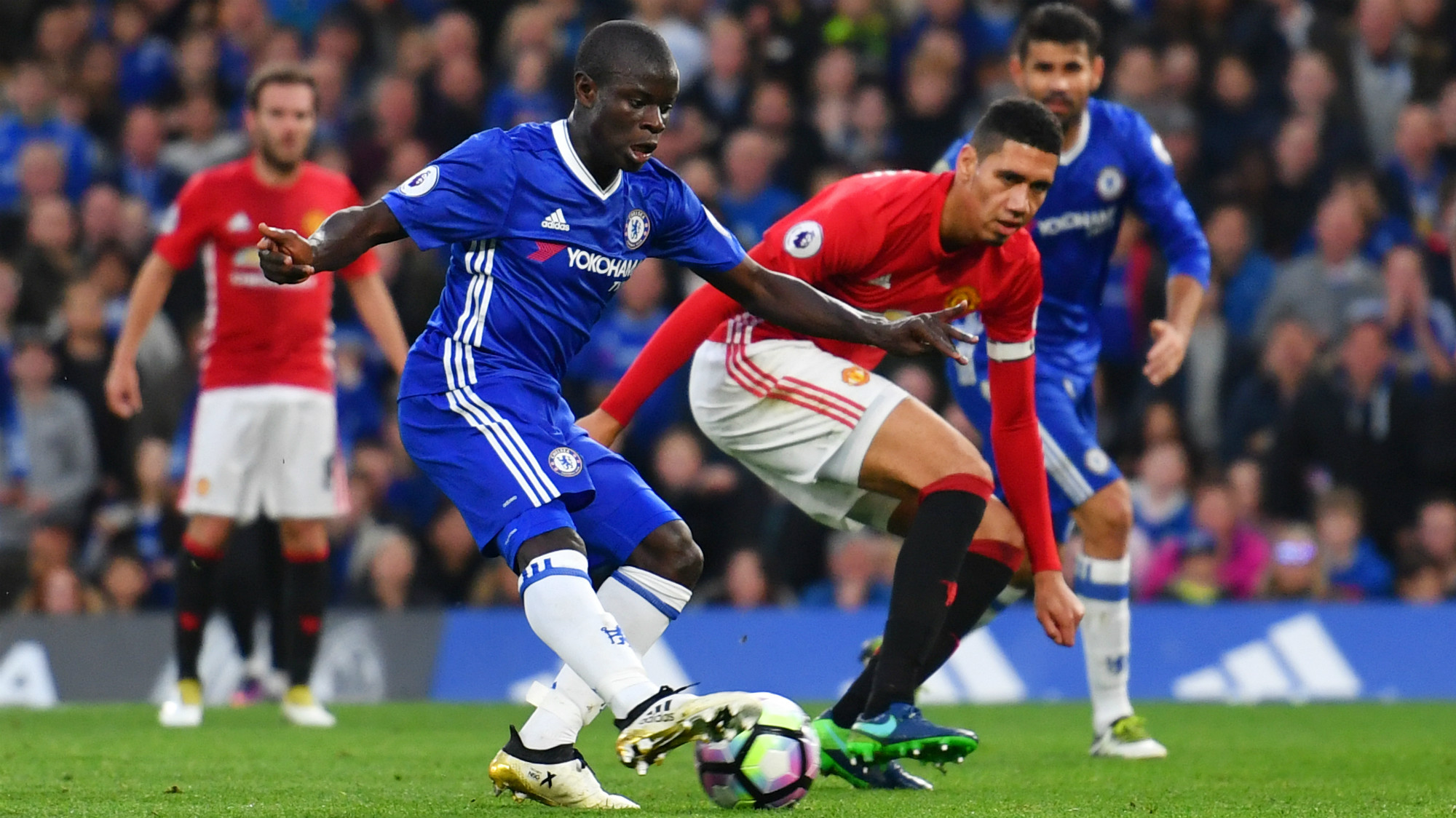 Footballing culture is against the 25-year-old, too. In England, there is a greater appreciation for pure effort than in France, which allows a figure like Kante, who is apparently the fittest man in world football, greater adulation. While this is still appreciated across the Channel, there is a greater premium placed on the technical ability with which Pogba is blessed.
If there is one coach to appreciate the Chelsea star, however, it should be Didier Deschamps. Disparagingly called "a water carrier" by Eric Cantona, he turned the insult into a compliment by becoming so adept at his trade. Since then, Deschamps has been superseded by Claude Makelele, who became synonymous with the defensive midfield role, and now Kante seems to have raised the bar once more.
His record in the Premier League is simply astounding. Since August 2015, when he debuted for Leicester, no player has completed more interceptions, while he also appears sixth on the list of ball recoveries – a category largely reserved for goalkeepers. Arguably the most astounding statistic for the apparently omnipresent midfielder, however, is that no-one has won more tackles than him since 2014 – a full 12 months before he departed Caen.
Pogba, in comparison, has floundered. But the former Juventus man still has credit to burn following his time in Serie A, where he established himself at a young age as a fulcrum of one of Europe's finest sides, thereby earning a starting spot in the national team that he has yet to relent. Indeed, the player who recently celebrated his 24th birthday is quickly closing in on 50 caps.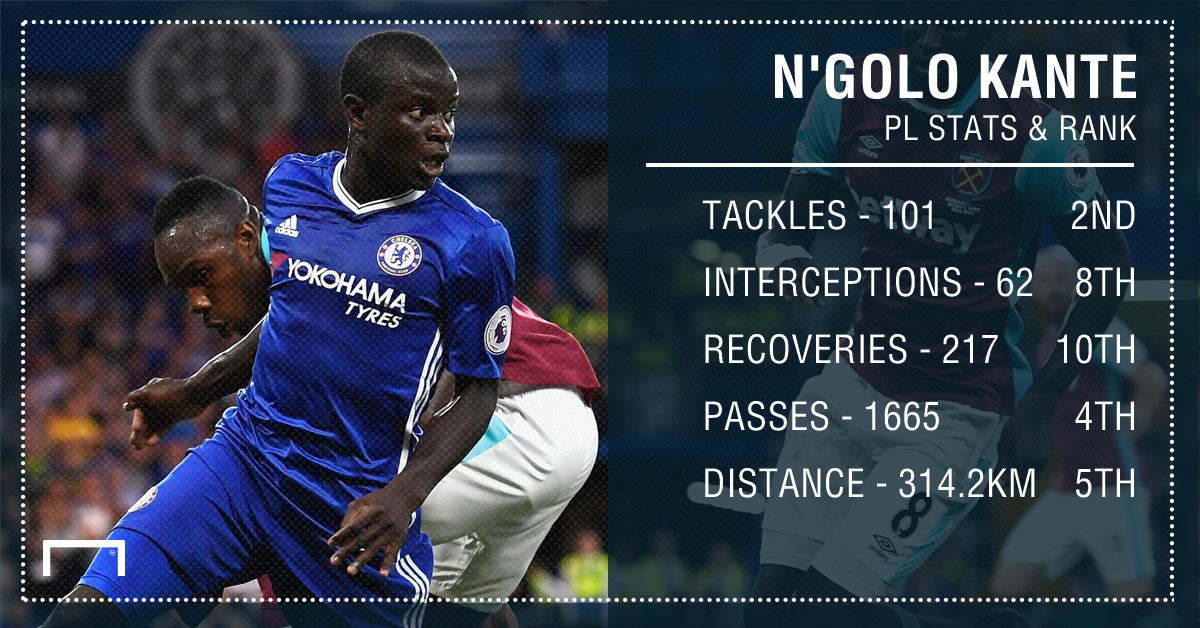 There can be little doubt that Pogba still holds the upper hand offensively, even if there is evidence to suggest his rival is improving this aspect of his game.
"He's a phenomenal destroyer who played in a phenomenal team, but he's not a creator. And it's impossible to be so definitive with a player who has not played in the Champions League," Joey Barton told Le Journal du Dimanche earlier this month.
"Everyone swears by N'Golo Kante. It's fashionable.
"For pundits, he's the best midfielder in the world. That's not the case – he's very good, but I played against him three weeks ago."
Barton's judgement, of course, cannot be considered definitive. This is, after all, the player who claimed he would be the best in Scotland when he joined Rangers last summer only to leave Ibrox with his tail between his legs, yet his thoughts encapsulate the doubts that are still prevalent in France.
Pires offers Mbappe transfer warning
During Euro 2016, when Les Bleus trailed Ireland 1-0 in Lyon, it was Kante who was sacrificed at half-time to allow a change of formation that propelled the host nation to victory. Even if it was the combination of Antoine Griezmann and Olivier Giroud who shone on that baking afternoon, Pogba remained on the field until the end, despite conceding an early penalty.
Those were, however, among the first cracks to appear in his status as an unquestionable starter for France, and as his form with Manchester United remains no better than mediocre, Kante now has the chance to stake a claim against Spain in Paris.
Regardless of his burgeoning reputation in England, it is an opportunity he cannot afford to miss.