"It's the players who have to take the risk" - Davies on NK trip
Last Updated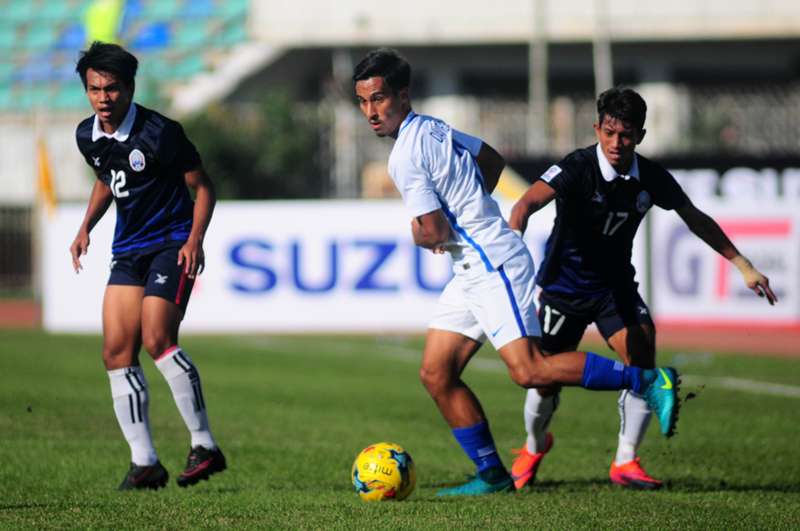 Asiana
---
BY ZULHILMI ZAINAL Follow on Twitter
---
With Malaysia's Asian Cup qualifiers opener against North Korea looking more and more likely to be played within the hermit kingdom's borders following the Asian Football Confederation (AFC's) decision earlier this month, the possibility of having to make the trip there is understandably something that has unnerved Pahang captain and Malaysia international Matthew Davies.
According to the defender, he and his Malaysia teammates are prepared to travel to North Korea for the match, but would prefer if they did not have to.
"I haven't chatted with any of my (Malaysia) teammates just yet, but the general consensus is if there are any risks to our lives or wellbeing whatsoever, we'd obviously like to avoid making the trip.
"It's all well and good for people to say it should be fine, but at the end of the day, the players selected are the ones that have to take the risk and go over there themselves.
"We're all people as well, with families and lives outside of football.
"But if the situation calls and we have to do it for our country, we'll do what we have to do," said the 22-year old when enquired by Goal.
Davies however does not agree with the option of Malaysia withdrawing from the match altogether, as has been suggested by certain parties.
"I'm not sure if forfeiting is the appropriate course of action. I mean, personal safety is a huge, huge issue, and it's something that all the players are concerned about as well.
"But there are large implications for forfeiting from the match that go beyond just this game and have huge consequences for the association (Malaysian FA) in general," explained the former Perth Glory man.
But in the end, the left back told us that he has complete faith in the the Malaysian FA (FAM), and the final decision it will make on the matter.
"I have faith in FAM's new administration, and I think at the end of the day they'll come to the right decision, whatever that may be.
"As players we just have to accept that, no matter what," said Davies.
He also gave us his brief early take on the new Malaysia head coach, Nelo Vingada whose appointment was just announced by FAM on Monday.
"He certainly has a lot of experience within the region, it looks like it's a good appointment at this stage.
"But I suppose no one really knows how he works and operates until he arrives.
"Hopefully he can draw on that experience to help our national team," he commented.